Grant awarded to Age UK Isle of Wight will assist islanders with dementia to remain safely in their homes
Published on 26 April 2018 12:15 PM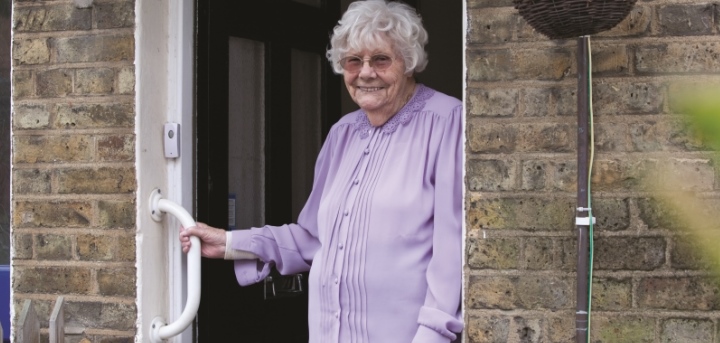 Age UK Isle of Wight, has been awarded a £2,500 grant by Foundations Independent Living Trust (FILT).
The funding was donated by Taylor Wimpey and will pay for the materials needed to make simple modifications, for example the installation of grab rails, in order to make more homes dementia friendly in the Isle of Wight.
FILT Chair, Sara McKee, said: "Home is where the heart is and we know people with dementia want to stay in familiar surroundings with their loved ones. Sometimes the condition or layout of their house makes this difficult and they end up moving into residential care prematurely. Our hope is that these home improvements will make life easier for the person with dementia and their carer, allowing them to live safely at home and in a comfortable environment."
Maria Bunce, Age UK Isle of Wight, added: "The Isle of Wight has twice the average national rate of dementia. This means that a significant number of our older Island residents, plus the lives of their family, friends and carers will be impacted by a diagnosis of dementia".
Maria continued "The grant from the Taylor Wimpey Dementia Fund will allow us to offer a range of dementia-specific aids and adaptations to those with dementia, free of charge. These items such as primary colour grab rails help to aid visibility and mobility, while door signs can help with orientation and reduce agitation and confusion. These small aids and adaptations can make a real positive difference. They can make day to day life easier at home, and enable people to live independently in their home for longer."
This year Foundations Independent Living Trust has launched a campaign called Begins at Home to highlight the big difference home improvement agencies make to the health and wellbeing of older and vulnerable people through simple home repairs. The campaign focuses on those homeowners that may not usually have access to grants to make their homes fit for the future so they can age in place.
The role of housing in health care is rising up the national agenda with a new report from King's Fund and National Housing Federation finding poor housing cost the NHS £1.4billion a year. In response, Simon Stevens NHS England Chief Executive, said: "Well designed homes that are warm and hazard free reduce the risk of accidents and falls as well as major cardiovascular and respiratory hospitalisations. They are a key element of a healthy childhood and an independent old age."
If you or a loved one have dementia, and would like to find out more about the assistance available through this grant, please contact Age UK Isle of Wight on (01983) 525282.