Wolverton Manor Garden Fair raises £22,000 for Age UK Isle of Wight
Published on 16 October 2018 09:18 AM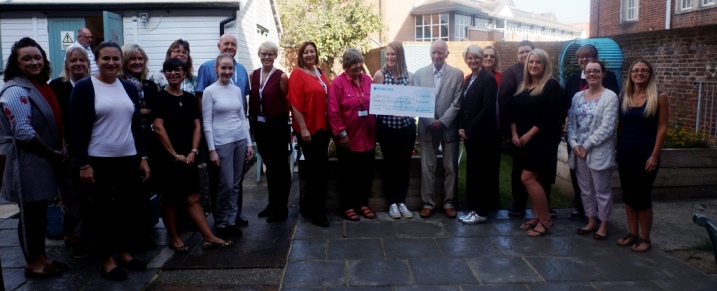 2018's Wolverton Manor Garden Fair raised an amazing £22,000 for Age UK Isle of Wight. The cheque was presented by the Wolverton Committee at a thank you coffee morning for all of their hard working volunteers that supported the weekend.
100% of the funds raised stay on the island, helping the charity to meet the ever-growing demand on their services to support our older island residents.
Elisha Leachman, Fundraising Manager added: "We are delighted with the amount raised this year. The money will be put to good use, providing older islanders who have no one else to turn to, with vital help and support. Thank you so much to all of our volunteers and to everyone that attended making this our most successful show to date."
Next year's show as always, is the first weekend after the August bank holiday, on Saturday 31st August and Sunday 1st October.
(Pictured: Wolverton Manor Commitee presenting the cheque for £22,000 to Age UK Isle of Wight staff and volunteers)