Connect Us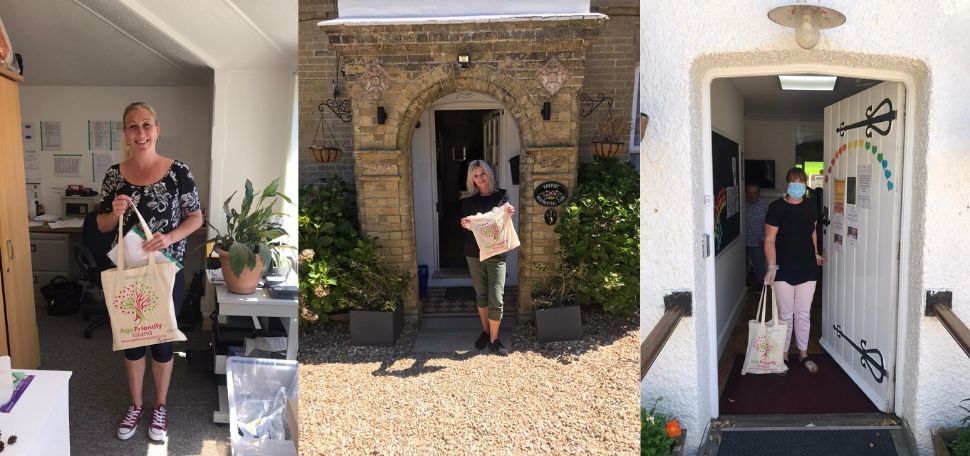 Published on 15 May 2020 04:44 PM
Age UK Isle of Wight, Nosy Marketing EV Express and Wightfibre have joined forces to help enable care home residents and those in hospital for non-COVID-19 reasons to contact friends and family.
The initiative, known as Connect Us, will provide a supply of iPads to St Mary's Hospital and Isle of Wight care homes, where staff will then help the patients and residents to connect with friends and family members via video.
Age UK IW are handling the liaison with hospital and care homes, whilst Wightfibre – as part of its Connected Communities Programme – are helping with the technical set up. Nosy Marketing has designed the initiative brand, whilst EV Express will deliver the iPads to the care homes.
This week has seen the first iPads being distributed. The idea has attracted funding from local organisations, meaning that even more iPads are on the way. Funds are being sought to extend the project further.
Head of Development for Age UK IW, Nik Attfield, is delighted with the progress so far:
"At this time, many hospital patients and care home residents are missing contact with friends and family, so finding a solution to help is really important. We hope to cover all Island care homes in the coming weeks."
One of the first care homes to receive the iPads was Annefield Grange in Ryde. Their thrilled manager, Katie Meadows, commented:
"This means an incredible amount to our residents to be able to connect with the 'outside world' and keep occupied during these times."

Renault UK are also backing this initiative with the long-term supply of a Renault Kangoo van demonstrator to EV Express, to help with iPad deliveries.