Meet Yardley our cutest volunteer!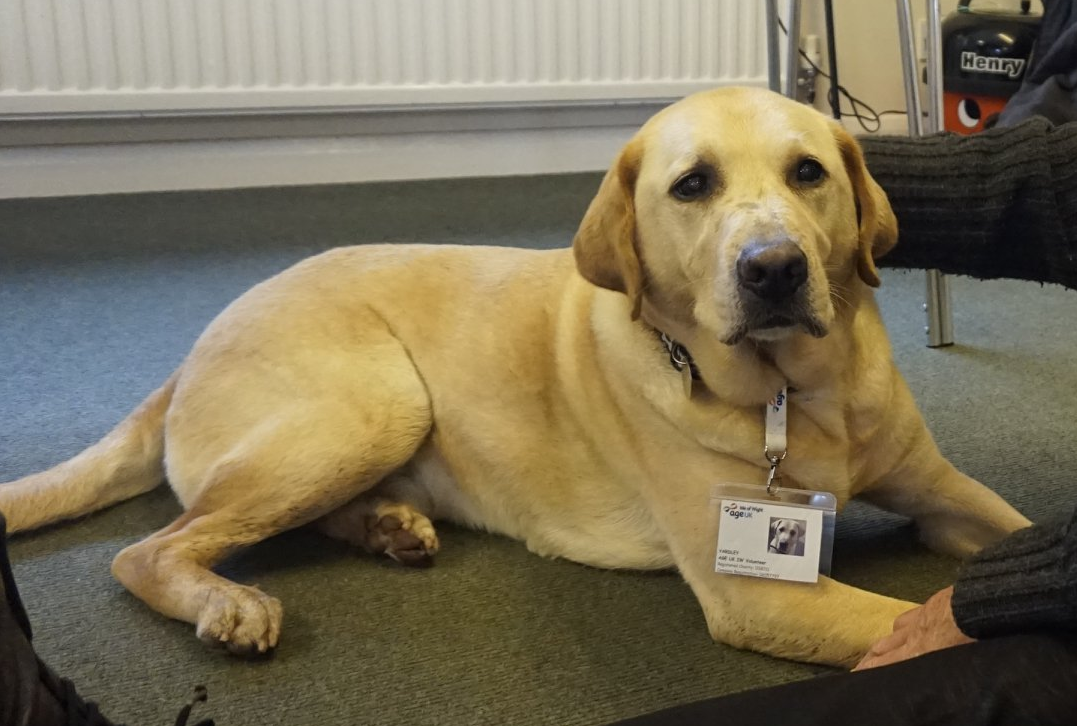 Published on 12 March 2020 11:08 AM
Yardley is a very special member of the Age UK IW team; most Thursday mornings, he can be found at our Active Minds Social Club in Ryde, enjoying lots of fuss from the group members!

Yardley is a PAT dog (Pets As Therapy); he helps to enhance health and wellbeing in the community by attending our weekly clubs, where members can spend time with, stroke, and make a fuss of the friendly Golden Labrador.
Yardley is a retired guide dog, who has lived with owner Christine for just over 2 years. With such a docile, friendly nature, Christine felt that Yardley still had so much to offer to others after his retirement, and signed him up for Pets As Therapy.
As well as being a firm favourite at our AMSC in Ryde, he also goes along to a local retirement home for weekly visits, where the residents adore him. Christine comments with pride: "Yardley loves going along to the Active Minds group; everyone makes a fuss of him, he is made to feel very welcome and is much loved by the members and the other volunteers. The members often say to me that it makes such a positive difference having Yardley at the group".
Yardley is such a firmly embedded member of the group, he even has his own Age UK IW Volunteer ID badge, which he wears with pride to each session.