Wolverton is going online!
Published on 31 August 2020 09:00 AM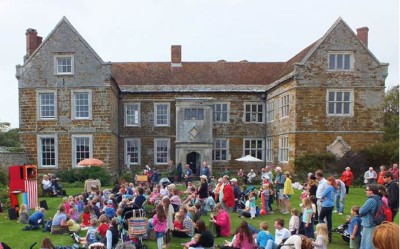 Wolverton Online offers the opportunity for craft, garden and local stalls & businesses to sell and promote their wares under the Wolverton Manor Garden Fair umbrella and an oppourtunity to raise some of the lost funding for Age UK Isle of Wight, their supported local charity.

​Age UK Isle of Wight are an independent Island charity working hard to support the Isle of Wight's older residents to live well, independently. Due to the current pandemic, the show, along with all of their other annual events have been postponed until 2021, leaving a big void in the vital income that we rely on.
The site will go live on the weekend that this year's show was due to commence – Saturday 5th September 2020.
Want to exhibit on our Wolverton Online Site?
For a small one-off fee that goes directly to Age UK Isle of Wight your info & Images will be listed, linked to your online pages and featured on our Facebook & Instagram pages for the next three months!
Interested? Email: garden.fair@ageukiw.org.uk