Pavements for People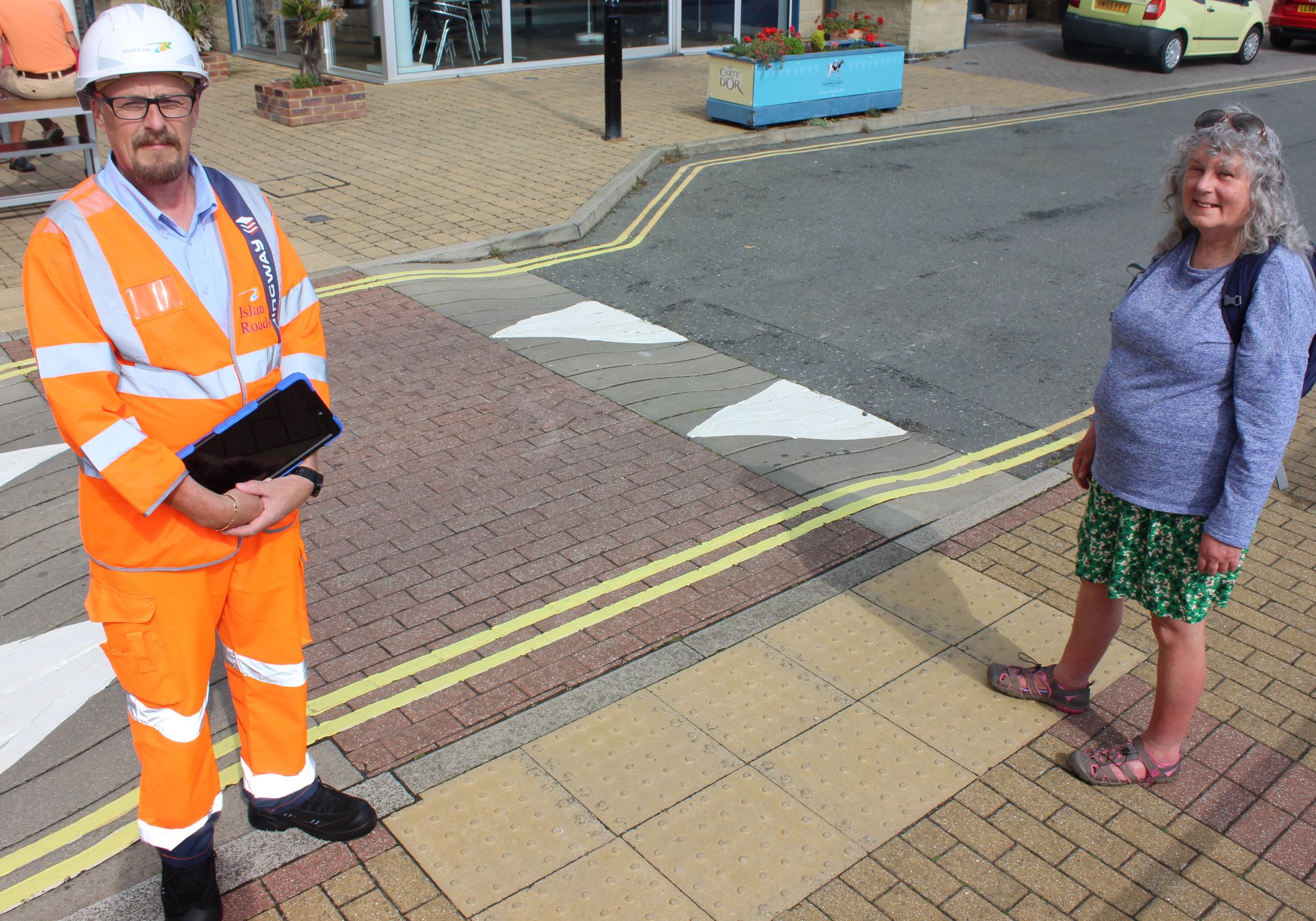 Published on 16 September 2021 02:56 PM
Age UKIW and Island Roads work together on access issues for older people
A project to look at access issues for older people by Age UK IW has led to a new partnership with Island Roads.
The 'Pavements for People' project which explores common access issues for older people, has been co-produced by members of the Age UK IW Older Persons' Steering Group, the Age Friendly Island team and Island Roads.
The useful resource covers topics such as parking on pavements, overhanging hedges and various trip or slip hazards and explains which organisations are responsible for access issues and how to report matters of concern.
The work is part of the charity's overall drive to help develop an Age Friendly community on the Isle of Wight as part of a global initiative driven by the World Health Organisation. This wider initiative looks at all aspects of people's physical and social environment and aims to support healthy, active ageing for everyone and access for all.
Age Friendly Island is part of Ageing Better, a programme set up by The National Lottery Community Fund, the largest funder of community activity in the UK. Ageing Better aims to develop creative ways for people aged over 50 to be actively involved in their local communities, helping to combat social isolation and loneliness.
Over 40 organisations have already signed up to the Age Friendly Island Charter pledge and Island Roads is the latest to join in making its commitment both in terms of the wider pledge and the newly created Digital Friendly pledge.
Service Director Steve Ashman said: "We have done some work previously with Isle Access through our training programme to help our staff understand some of the challenges faced by people in the community who are less mobile. This new partnership with Age UK IW is a natural next step and we are looking forward to continuing our work with the charity to see what we can do to support older people as we carry out our work on the Island."
Age Friendly Project Manager Emma Lincoln said: "Keeping pavements clear for people, particularly those with mobility issues or sight challenges is vitally important so they can continue to use them freely and safely in their everyday lives. This project has helped pinpoint the type of challenges faced by older people and we are grateful to Island Roads for their help in working with us to create this useful resource.
"We look forward to their continuing involvement with Age Friendly Island and in welcoming other organisations to sign up to our Charter and Digital Friendly Island pledge."
The 'Pavements for People' resource is available to download or read online or you can order a hard copy to be posted out to your home by calling (01983) 525282 or by emailing agefriendlyisland@ageukiw.org.uk
Click here to read 'Pavements for People' resource online
Other organisations wishing to find out more and sign up to the Age Friendly Island project can do so by contacting our Age Friendly Island team by emailing agefriendlyisland@ageukiw.org.uk