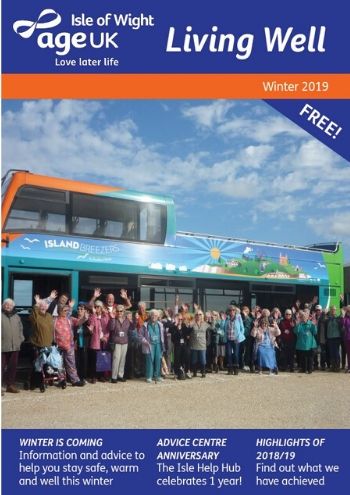 We are proud to introduce Living Well; our bright and lively quarterly newsletter.
Living Well is packed full of information, advice and stories to help Islanders to live well, independently.
Printed copies are widely available at various community locations, including the Isle Help Hub, at County Hall, in Newport.
Click here if you'd like to subscribe to our newsletter, and we'll send you a copy of Living Well every quarter.
Click to download your copy now