Active Minds Social Groups
From Monday 23rd March our Active Minds social groups will be postponed until further notice.
Keeping your mind active with our three friendly and inclusive social groups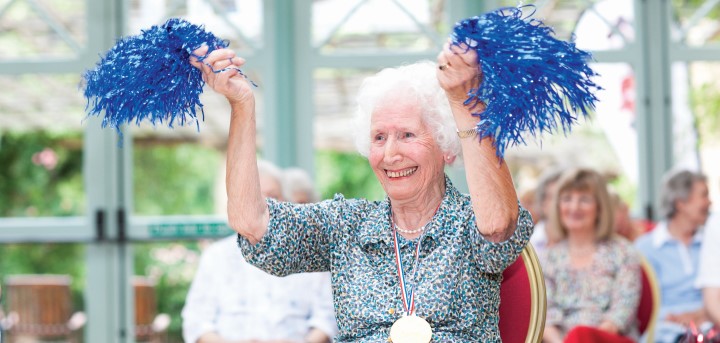 Having a sharp and active mind in our older years is something we all aspire to, and there are a number of things that we can do to encourage this, these include:
Keeping physically active
Eating healthily
Having regular social interactions
Exercising your mind
Keeping your mind active is likely to reduce the risk of memory loss and dementia; regularly challenging yourself mentally can build up the brain's ability to cope with disease, so our Active Minds Social Clubs have been developed exactly for this purpose.
Groups are friendly, welcoming and informal, and are open to anyone who would like to keep their mind active. Activities are varied and interesting, and will challenge members through reminiscence, puzzles, music, games, gentle exercise and quizzes. Members are also offered a delicious and healthy lunch; a fantastic opportunity to eat together as a group and to make new friends.
Our members have the use of iPads to search out old photos and interesting facts, to Skype with family and friends or even to visit the other side of the world! The groups are a great opportunity to learn new skills, discover new things and to keep the mind agile.
Where can I find my local Active Minds Social Club?
Newport: Every Monday at Newport Congregational Church
Lake: Every Tuesday at Lake Lions Club
Ryde: Every Thursday at the United Reformed Church
How much does it cost?
This is a charged-for service, with all proceeds supporting Age UK Isle of Wight's charitable services.
£25.50 for a full day (10am – 3pm)
£14.00 for a half day
A healthy lunch can be provided for £5 (members are welcome to bring their own packed lunch if they prefer).
The Lake Community Memory Group is kindly supported by the WightAid Foundation.

If you would like anymore information please don't hesitate to contact us:
Call (01983) 525282 or email us and one of our friendly team will be in touch.