Age Friendly Island Public Forums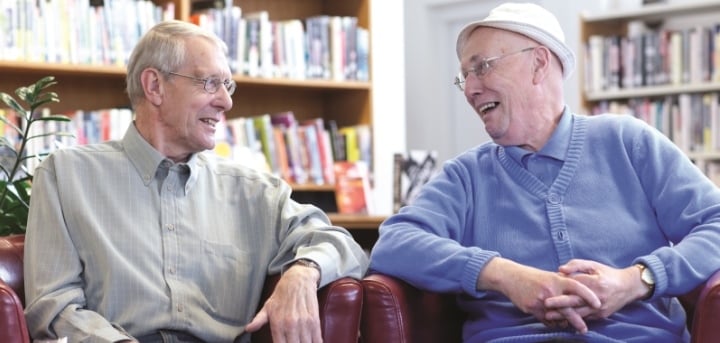 Age Friendly Island Public Forums are a place to share information, discuss ideas and help us to find sustainable solutions to issues affecting older Island residents. All are welcome to come and have your say.
The next Forum dates for 2019 are:
Thursday 7th February in Freshwater and Cowes
10am to 12pm at West Wight Sport Centre, Moa Place, Freshwater, PO40 9XH
2pm to 4pm at Cowes Community Club, Park Road, Cowes, PO31 7NP
Tuesday 12th February in Newport
10.30am to 12.30pm at Age UKIW, 147 High Street, Newport, PO30 1TY
4.30pm to 6.30pm at Age UKIW, 147 High Street, Newport, PO30 1TY
Thursday 14th February in Sandown and Ryde
10.30am to 12.30pm Sandown Library, 119 High Street, Sandown, PO36 8AF
2pm to 4pm at All Saints Church, Queen's Road, Ryde, PO33 3AF
On the agenda for this next round of forums is:
Update from last round of forums: Celebrating Age Festival 2018/2019
Cross Solent Travel Consultation
Formal Review of the Age Friendly Island Forums
Wight Widows and Widowers: Project idea to be explored
Transport details
West Wight - Bus 7, School Green Road stop. Paid car park on site.
Cowes - Bus 1, stop at recreation ground, Park Road. Free car park on site.
Newport - 10 mins from Newport bus station. Paid on street parking outside.
Sandown - Bus 2, 3 & 8, Victoria Road stop. Parking in Station Avenue.
Ryde - Bus stop outside church on Queens Road. Free parking on site.
Light refreshments will be provided and transport can be arranged for those with mobility issues. For transport requests please contact Age UK Isle of Wight on (01983) 525282 and ask for Helen, or email hello@agefriendlyisland.org.