Meet friends, make stuff, drink tea.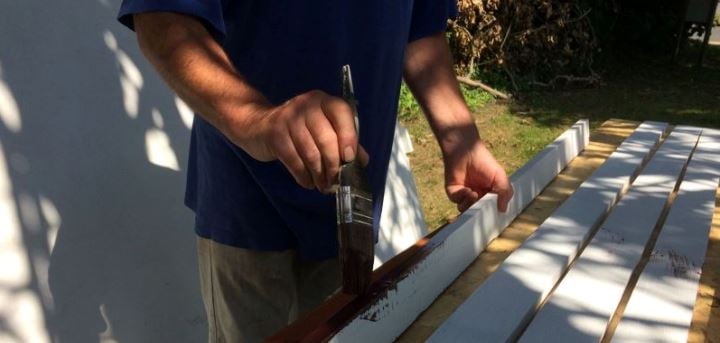 The' Men's Shed' movement sprung up as a way to engage men in purposeful activity, particularly after retirement, as well as providing a more informal setting to think about health and well-being. Members use the shed as a place to enjoy the company of others while giving something positive back to the community.
So far there are Sheds in:
Newport Shed
The Newport Garden has now been built and is currently in the 'fitting out' phase. This is an exciting space in the middle of Newport, where you will be able to undertake various 'shed-like' activities, as well as growing, learning to cook and eat cake!
All new members are most welcome to attend. We meet every Wednesday from 1pm to 4pm at Age UK IW's offices at 147 High Street, Newport, PO30 1TY (next to County Hall).
Shanklin Shed
The Shanklin Men's Shed meets every Monday from 2pm to 4pm at Winchester House YMCA,Sandown Road, Shanklin PO37 6HU. New members are always welcome to join this great group.
Brading Shed
The new Brading shed has its home at the Brading Youth Club. The intention of this shed is to make it an integral part of the Brading Community, bringing together men form the area to help maintain and improve the facility, as well as providing a space for other events to take place. Brading Community Partnership is looking to turn the Youth Club into a community asset, for the benefit of all.
They meet every Thursday from 10am to 12pm. Please wear suitable clothing (for activities, such as painting). You can just turn up on the day, or of you would like to talk, please get in touch on our Contact page.
Sandown Aviation Museum Shed
We have many sheds across the island, some traditional (such as Shanklin), some not so traditional (such as the Acoustic Music Shed). The Sandown Aviation Museum Shed (Located within the new Wight Aviation Museum) is also a shed with a difference. Located within the museum hangar itself, the shed will form part of the exhibition, recreating the woodworking shed built by Richard Holleyman, the person who brought the original museum collection together. The shed can still be used by it's members for woodworking and model making, being an integral part of the museum by providing means to provide on site maintenance, building exhibits as well as making models and parts.
This shed meets every Tuesday morning from 11am to 1pm at the aviation museum hangar, Sandown Airport (head into the airport, turn right to the hangars, We are the third hangar along).
Totland Men's Shed
The West Wight has a shed to call its own! Thanks to Totland Parish Council, we now have a small but superbly located shed on Turf Walk (by Madeira Road), at the top of the road to the Esplanade. We are open every Thursday, 2pm - 4pm. The shed is small but we have great plans for it. Just pop along to see what we are about. The kettle is always on.
Newport Acoustic Music Shed
If you would rather learn a riff than how to put together a bird box, then this could be the Shed for you. A group of musicians of all abilities meets every Wednesday 6-8pm evening at The First Floor, Chain Lane, Newport PO30 5QA. Bring an instrument, bring some tabs.
Cost for this Shed is £2 per week (includes a free hot drink)
Would you like to join a Shed?
More information on the Men in Sheds movement on the Island can be found on the website: www.iowsheds.weebly.com or on Twitter: @IOWShedMen.