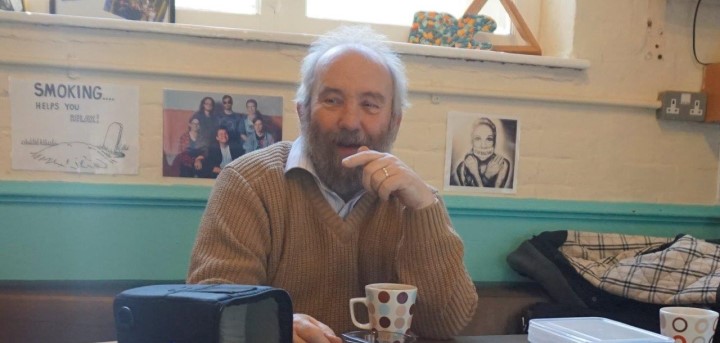 The Bembridge Men's Shed now has its shed located at Steyne Park in Steyne Road, Bembridge, every Tuesday afternoon at 2pm. New members always welcome. Sometimes the members meet at the Scout Hut in Mitten Road. Please contact the Chairman, Ian Graham ianmg.iow@gmail.com to find out where the shed is meeting that week for your visit.
The men have been working hard on a variety of community projects, from making flower beds for a care home to pressing apples.
They are currently making items out of the timber from the sails of the Bembridge Windmill to raise money for themselves and the National Trust.

This project is part of the Age Friendly Island partnership. Age Friendly Island is part of Ageing Better, a programme set up by The National Lottery Community Fund, the largest funder of community activity in the UK. Ageing Better aims to develop creative ways for older people to be actively involved in their local communities, helping to combat social isolation and loneliness. It is one of five major programmes set up by The National Lottery Community Fund to test and learn from new approaches to designing services which aim to make people's lives healthier and happier.