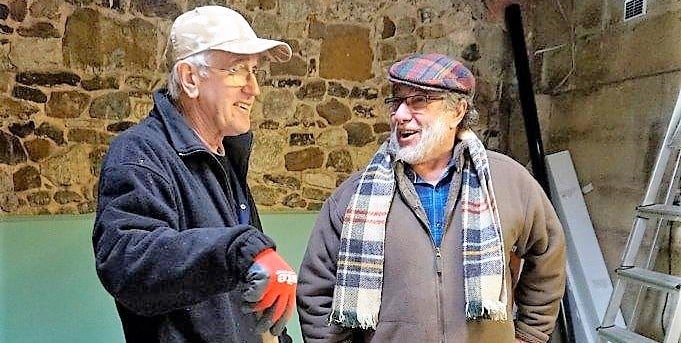 Set in the grounds of Brighstone Grange, on the road between Brighstone and Mottistone, Brighstone Men's Shed is the first on the island to be associated with a care home. Hosted by Island Healthcare, it is hoped that this shed can be at the heart of the local community. In a village where dedicated space would be hard to come by, getting access to an outbuilding at the local home is an ideal solution.
The building has just had its roof replaced, and so the next phase of building a shed to be proud of is now in full swing.
Brighstone Shed meets every Monday, 10am to 12 noon at Brighstone Grange, Pitt Place, Brighstone, IOW, PO30 4DZ

This project is part of the Age Friendly Island partnership. Age Friendly Island is part of Ageing Better, a programme set up by The National Lottery Community Fund, the largest funder of community activity in the UK. Ageing Better aims to develop creative ways for older people to be actively involved in their local communities, helping to combat social isolation and loneliness. It is one of five major programmes set up by The National Lottery Community Fund to test and learn from new approaches to designing services which aim to make people's lives healthier and happier.