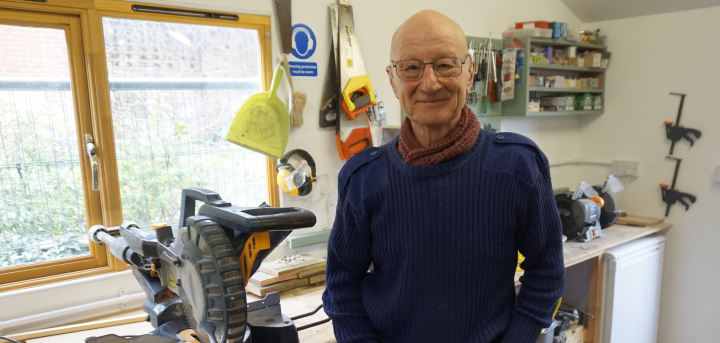 An oasis of sawdust and calm in the very heart of Newport, this shed is perhaps the most surprising. Located to the rear of the Age UKIW Office at 147 High Street PO30 1TY (to the immediate left of County Hall), the Newport Men's Shed provides a space for woodworking and gardening. We are currently open to new members every Wednesday afternoon from 1pm to 3pm. You may also be able to pop along Monday to Thursday between 9am and 2 pm. When you arrive please press the buzzer on the main door to be let in.
If you are interested in finding out more about this shed, please get in touch or just turn up to have a chat to the members.
Interested?
To find out about all the Men's Sheds please call: (01983) 525282 or email: sheds@ageukiw.org.uk

This project is part of the Age Friendly Island partnership. Age Friendly Island is part of Ageing Better, a programme set up by The National Lottery Community Fund, the largest funder of community activity in the UK. Ageing Better aims to develop creative ways for older people to be actively involved in their local communities, helping to combat social isolation and loneliness. It is one of five major programmes set up by The National Lottery Community Fund to test and learn from new approaches to designing services which aim to make people's lives healthier and happier.