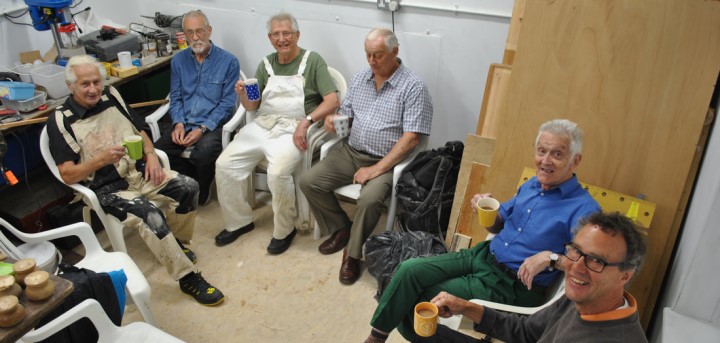 Shanklin Shed is very popular and are now looking to expand in the coming months!
The Shed members are doing lots of great work for the community, including restoring local park benches to building enrichment items for the local zoo at Sandown. In the summer months, more gardening activities take place here, including a small allotment space.
New members are welcome to come along every Mondays from 2pm to 4pm. Please use the car park at YMCA Winchester House, Sandown Road, Shanklin, PO37 6HT (Map). Follow the signs to Reception and you will see the shed located on the left-hand side as you walk through the alleyway.
Winchester House YMCA have been generous and are hosting this shed, we thank them for their support. If you are interested in coming along, then please get in touch with age UK IOW on (01983) 525282 or email misshanklin@gmail.com

This project is part of the Age Friendly Island partnership. Age Friendly Island is part of Ageing Better, a programme set up by The National Lottery Community Fund, the largest funder of community activity in the UK. Ageing Better aims to develop creative ways for older people to be actively involved in their local communities, helping to combat social isolation and loneliness. It is one of five major programmes set up by The National Lottery Community Fund to test and learn from new approaches to designing services which aim to make people's lives healthier and happier.