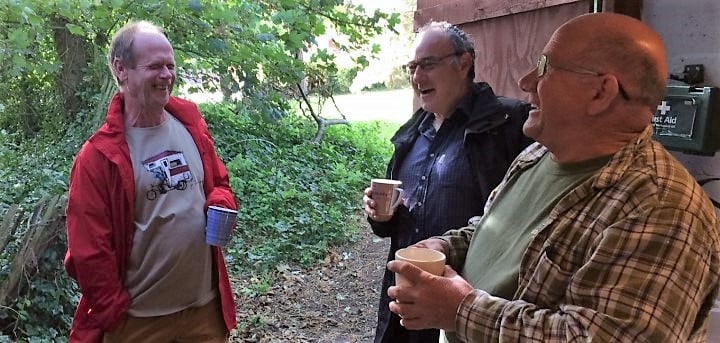 This shed has the best view of all the Island sheds. Located on Turf Walk and overlooking Totland Bay.
Our smallest Island shed is a great place to enjoy a cuppa as well as the view. Totland Men's Shed meets every Thursday from 2pm to 4pm at The Shed, Turf Walk (Madeira Road), Totland, PO39 0BQ. No need to book, just turn up. Please dress for the weather as you will more than likely be exposed to the elements. The members here often finish their Thursday afternoon session with a trip to the 'Water Shed' (The Waterfront Bar).
Please note the closest toilet is the public toilet in the bay.

This project is part of the Age Friendly Island partnership. Age Friendly Island is part of Ageing Better, a programme set up by The National Lottery Community Fund, the largest funder of community activity in the UK. Ageing Better aims to develop creative ways for older people to be actively involved in their local communities, helping to combat social isolation and loneliness. It is one of five major programmes set up by The National Lottery Community Fund to test and learn from new approaches to designing services which aim to make people's lives healthier and happier.