Operation Geranium returns for a second year!
Local Nursery Care in the Garden have once again joined forces with Age UK Isle of Wight and Rouse Wealth Management to spread some local joy!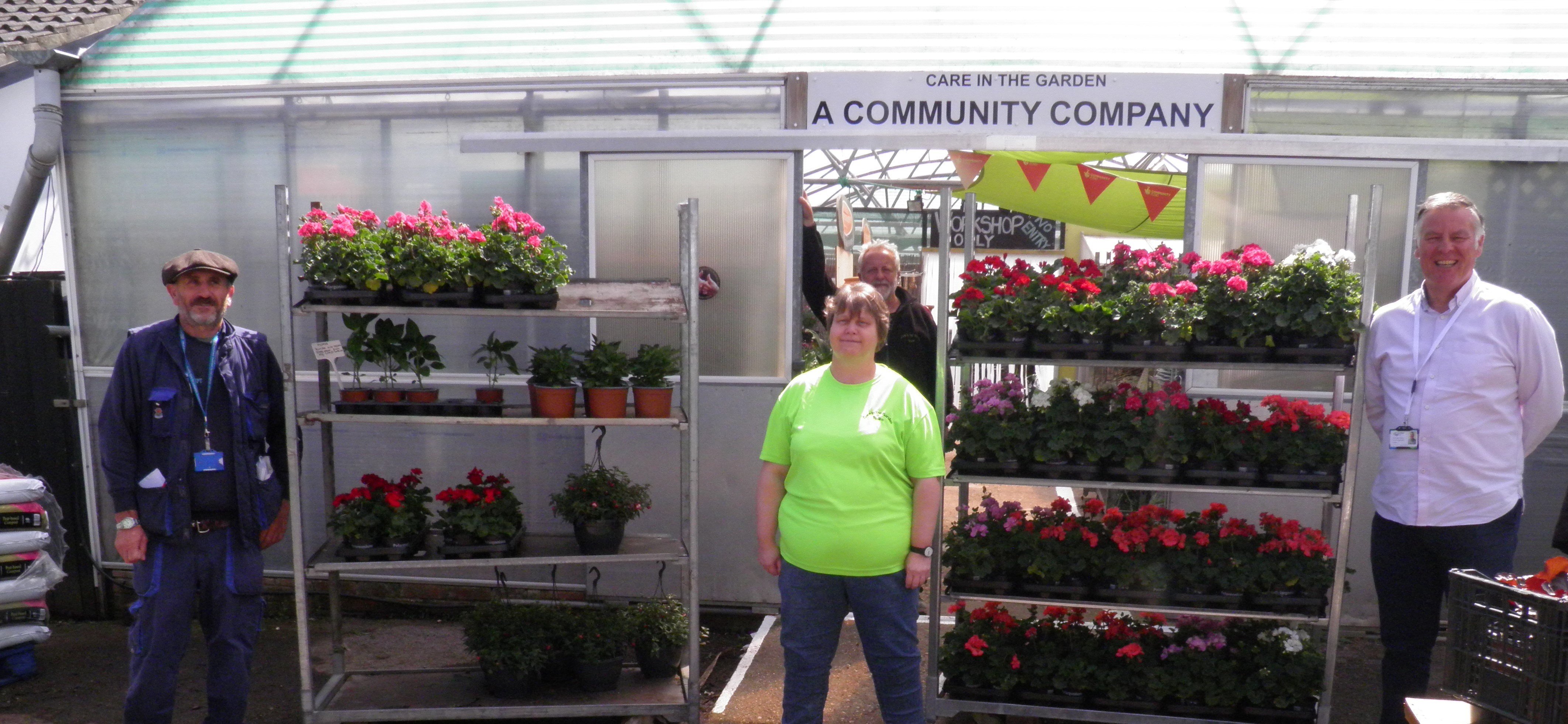 The geranium is a simple plant that symbolises good health and friendship. Operation Geranium was founded by Steve Double, a local NHS employee working up at St Mary's Hospital, began in 2020 when Steve purchased and then donated plants for distribution to members of our community who were socially isolated during the COVID outbreak. The results were so positive, that WightAID and Rouse Wealth Management donated a further 500 plants that were distributed to similar members of our community through Age UK Isle of Wight's network of staff and volunteers.
This year Operation Geranium returns with funding support from IOW High Sherriff and Rouse Wealth Management who have donated a further 400 geraniums from Care in the Garden that will be distributed Island wide to Age UK Isle of Wight's nominated clients starting this week.
The opening ceremony was held at Care in the Garden, where a small crowd of supporters, and CITG staff, volunteers and support workers attended and enjoyed some music provided by Angelina Grimshaw.
Former IOW High Sherriff Caroline Peel spoke about the importance of supporting Operation Geranium about how vital a project like Care in The Garden could be to so many people with learning and support needs, who really valued the commitment John Goodenough and Gillian Smyth the Directors and founders of Care In The Garden were continuing to make.

Age UKIW Trustee Alan Thorne also spoke to thank all of the enthusiastic volunteers that had come forward to support with Island wide deliveries. The very first geranium flower of 2021 was delivered by Alan and Caroline themselves to local resident Maisie.
Click HERE to see the smiles that Operation Geranium has brought to our older residents since Spring 2020!
---
2021's Operation Geranium is kindly supported by Rouse & The High Sherriff's Trust.

Our calling card left with each geranium was created by artist Cristina Lifford.