Working together to make the Isle of Wight a great place to grow old.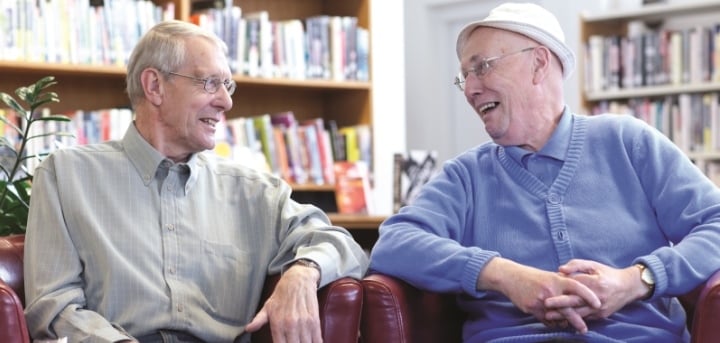 The Ageing Better Programme is an exciting partnership funded by the BIG Lottery Fund making the Isle of Wight a great place to grow old, while tackling social isolation.
About the Ageing Better Programme
In March 2015, the Age Friendly Island partnership was successful in securing £5.7million for a period of 5 years from the BIG Lottery Fund to combat social isolation amongst local older people.
This exciting partnership of 11 organisations, under the heading AgeFriendly Island, aims to make the Isle of Wight a truly great place to grow old.
Led by Age UK IW, the partnership is made up of organisations committed to building an Island that values, respects, engages and actively supports older people, with the voice of older residents at the heart.
The need for an Age Friendly Island
Currently 24% of people living on the Isle of Wight are over 65 and by 2021 this is expected to rise to 28%, meaning the Isle of Wight has more older adults than school aged children.
Age Friendly Island will play a key role in planning for the needs of this growing older population.
Our vision for an Age Friendly Island is one where policies, services and structures related to the physical and social environment are designed to help and support older people to 'age actively', enabling older people to live safely, enjoy good health and stay locally involved.
You can find out more about Age Friendly Island by: