Living Well Case Studies - Mental Health Support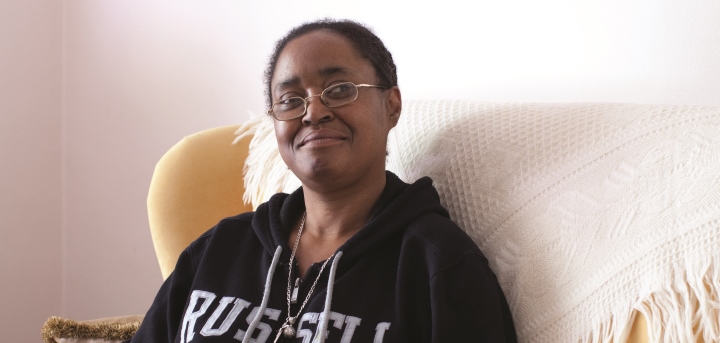 Case Study - Supporting Mrs X to manage anxiety, build confidence and improve her quality of life
Mrs X suffers with agoraphobia. Regular trips to Southampton for pre-hip operation appointments were causing her a great deal of anxiety. Having moved recently to the island, with no close friends or family locally, Mrs X was referred to our Living Well team, for support.
Two of our Living Well Support Workers worked together to help Mrs X through this challenging period, through regular contact before the day of her appointments, pre-arranged pickups on the day, and travelling with her from her home to the hospital, and while at the hospital, helping her cope with the open spaces and shiny floors in the hospital building. They kept Mrs X distracted through the most challenging times, which reduced her anxiety, and reassured her throughout.
After each appointment, our Support Workers praised Mrs X for what she had achieved, and took some time to reflect on what she had overcome, which increased her confidence should she need to travel on her own again in the future.
By being assisted in attending these appointments, Mrs X was able to have her operation, begin her recovery well, and in turn, this will greatly improve her quality of life in the future. Mrs X expressed that she would not have been able to accomplish having the operation without the support of Age UK Isle of Wight, and the Living Well team. She was very grateful to her Support Workers, recognising the impact of the team's help and care, and has expressed her interest in being an Age UK Isle of Wight volunteer once she has fully recovered.
Case study - Supporting Mrs Z to overcome isolation, mental health issues and become involved in her community and social activities
Mrs Z was referred to Age UK Isle of Wight's Living Well team after attempting to take her own life following some significant life changes which had left her struggling to fill her time. She had become isolated and lonely and had lost confidence in carrying out the activities that she had previously loved.
Mrs Z recognised that she needed some support to get out and about once again, and our Living Well Support Worker therefore helped to put her in contact with her Local Area Co-ordinator (LAC), who agreed to go along with Mrs Z to a local community group which she had shown an interest in.
In addition, our Living Well Support Worker suggested a useful course being offered through Community Mental Health Services, which Mrs X agreed to attend, and helped her to join another community group that she had previously shown some resistance to joining.
Follow up visits to Mrs Z showed a clear improvement in her mood and mental health. Her medication had been reassessed, she was planning holidays with friends and she was feeling the benefits of the support she had received, and the new activities she was a part of. She expressed that she felt 'like herself' once again.