Living Well Case Studies - Relationship Building After Crisis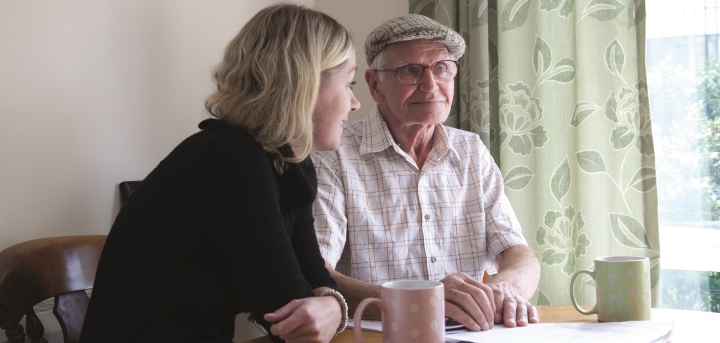 Case Study - Supporting Mr and Mrs X with ongoing support and relationship building after crisis
Following an assessment by one of our Care Navigators, Mr and Mrs X were referred to the Living Well team, as it was felt that they would benefit from ongoing support. Mr X had Alzheimer's and Mrs X was his carer.
During a visit from our Living Well Support Worker, it was discovered that, Mrs X, who had recently been in good health, had rapidly deteriorated following a fall. She had been informed by the hospital that she had early onset Parkinson's Disease, and issues with her heart. She had become incontinent, fragile and was barely eating. Our Support Worker was greatly concerned that Mrs X's health needs were so great, and that this in turn was affecting her ability to care for her husband, who had become increasingly confused by the situation.
Our Support Worker made a referral to the Adult First Response team, reporting her concerns, and worked closely with both adult services and the Care Navigator to agree on what action should be taken to ensure that the couple were safe.
Shortly after, Mrs X was re-admitted to hospital due to worsening health then sadly passed away. Again, our Support Worker stepped in with home visits, empathy and practical support in arranging care, as he was struggling to cope at home on his own. Because of the trust already built up between Mr X and the Support Worker, this reassured Mr X, who expressed his gratitude that he had not been left alone after losing his wife and carer, and was happy that the support would continue as and when he needed it.