Living Well Learning Disability Support Officer
Our Living Well Learning Disability Support Officer will be able to visit you face to face in your own home, to identify what is important to you.
Offering you choice and support to maintain your independence and improve your wellbeing.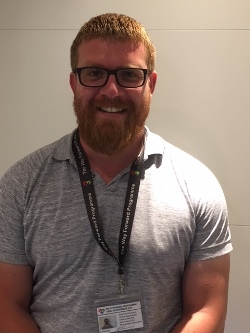 Working with you and others involved to create an action plan to help you support any challenges you may be facing.
We can help you with:
Building your confidence
Offer emotional support
Home safety
Free impartial information
Housing concerns
Challenges personal to you
We also offer support across a range of areas including:
Support people to access new opportunities
Help building social networks
Look at a range of accommodation options, including options for those who are currently in residential care
Encouragement and support planning for the future
Organising low level home adaptations
Link with other organisations and signpost if appropriate
Emotional support for family and carers
Advice on welfare and benefits
To find out more or to make a referral to the Living Well Team:
Please call (01983) 525282 and ask for the Living Well Team, email us using the button to the right or fill in the simple form below.
The Living Well Learning Disability Support Service is run by The Way Forward Programme.

The Way Forward Registered Charity Number. 1007947
The Living Well approach is funded through the Isle of Wight Council's Improved Better Care Fund.