Try our Nail Cutting Service to help you to stay comfortable on your feet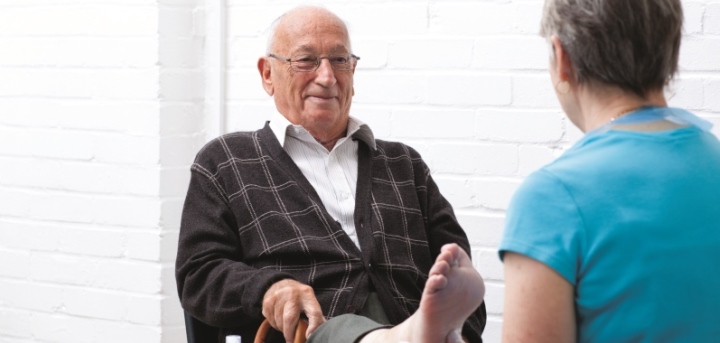 As we grow older, something as simple as cutting our own toenails can become much harder, or even impossible.
When this occurs our professional Toenail Cutting Service can help. Our fully trained team can offer you the chance to have your toenails cut to help you:
Remain mobile
Avoid becoming isolated and housebound
Reduce the likelihood of having a fall
Avoid the general discomfort which accompanies long toenails
Our toenail cutting service is currently being held at the following clinics:
Ventnor - The Grove House Surgery
St Helens - St Helens Medical Centre
Freshwater - Brookside Health Centre
Ryde - Tower House Surgery, Rink Road
Newport - Dower House Surgery, Pyle Street
East Cowes - East Cowes Medical Centre
Cowes - Cowes Medical Centre
Sandown - Sandown Health Centre, Broadway
Our service has more benefits:
Confirmed appointment every 8 weeks
Personal nail kit kept at surgery or home (one off payment due)
This is a charged for service. Any monies raised from delivering this service is donated into the charity, helping to fund our essential work here on the Island
To make an appointment or find out more:
Please contact our friendly team on phone: (01983) 525282 or email: info@ageukiw.org.uk.
Other information you may find helpful
Related pages on our website
Related pages on other websites