Ann's Painting Appreciation Experience
Ann is a keen member of the Painting Appreciation sessions and one of the first members to host a session. She is an art teacher, volunteer chair of the Islington Art Society and chose to speak about the US artist Alice Neel. Since then, Ann has gone on to lead talks within the Islington Art Society.
'It's a beautiful group. When I heard one of our leaders was leaving it shocked me. I thought "Gosh, you've got such a lovely crowd together it would be very sad for it to collapse, so we've got to do something". But then it just flourished.'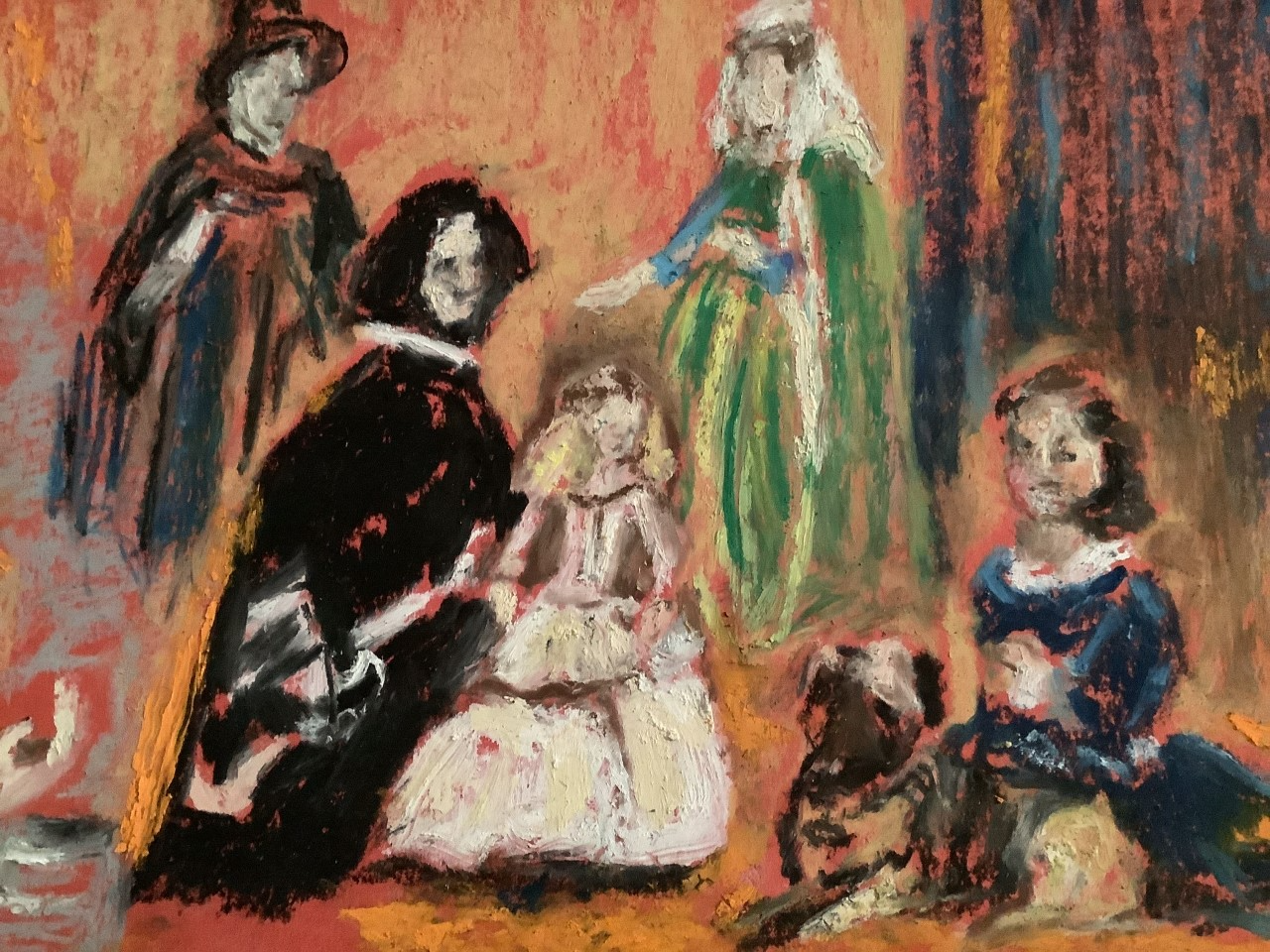 ©Ann Kozlowski-Hunt
Ann has had a life-long passion for art. She has mainly been involved with art in practice but she has really enjoyed the opportunity to improve her knowledge of art history through the Painting Appreciation sessions.
'I've never done so much art history in my life. I must admit I was a person that did art and not the history but I specialise in it now!'
Looking at paintings and artworks online has given us a fresh perspective. The high-resolution images can be magnified for the entire group via Zoom. This makes it much easier to appreciate even the smallest of details in the art as well as the techniques used to create it. This is one of many reasons why Ann and others are keen to see events such as this continue as we venture to the other side of the pandemic.
'I think Painting Appreciation should always stay, it should always carry on. It's really quite fun, I can't beat it really!'