Lorraine's Painting Appreciation Experience
Lorraine is another member of the Painting Appreciation network and someone who is equally inspired by the sessions. Whilst she was initially unsure about the prospect of online talks this quickly changed and she now finds the weekly meetings to be really valuable.
'I can honestly say I look forward to Tuesdays. Whereas the other days can merge together at this time. There's no way I'll miss a day of Painting Appreciation now!'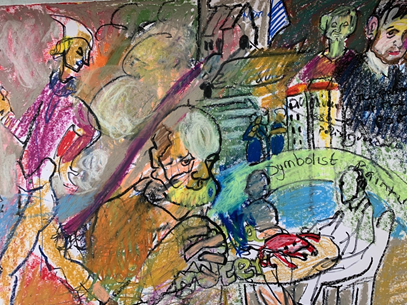 ©Lorraine Peacock
Along with some of the other members of the group, Lorraine is also an active participant in The Claremont Project. She describes this as another shining example of the enthusiastic Islington art world. Lorraine values the fact that she can sketch throughout the sessions and share her work with the friends she has made over the years.
'We draw a little bit because we also take part in The Claremont Project, which is also based in Islington. We do art with them and I suppose this is our way of keeping in touch.'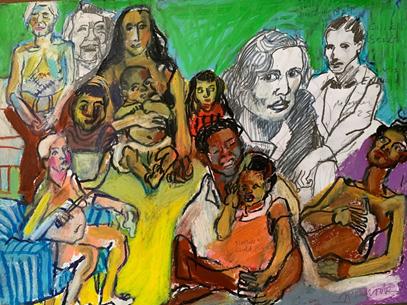 ©Lorraine Peacock
Lorraine volunteered to host one of the Painting Appreciation events as she wanted to give something back to the group by hosting a talk of her own. Reflecting on this, she said how positive the experience was after overcoming her initial anxiety about presenting. She has credited the organisers with helping her navigate the technological side of it and allowing her to focus on the content of her talk.
'You know that's the first time in my whole life that I've given a talk to a group. I can't say I wasn't anxious but it's given me confidence knowing that I managed it.'