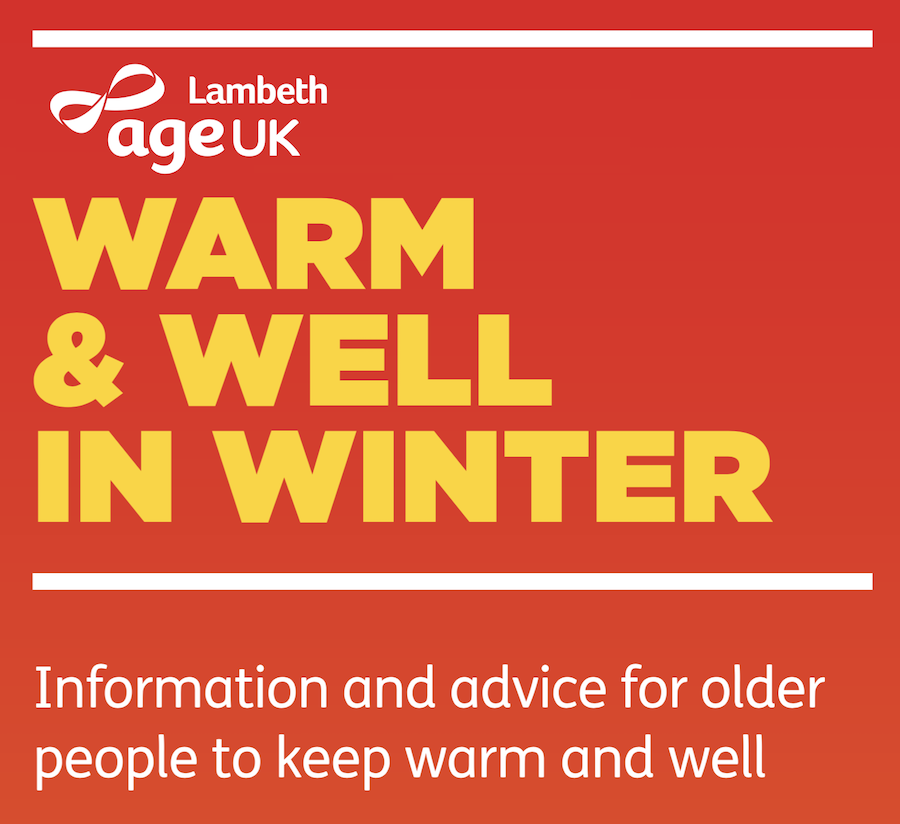 Warm and Well in Winter

is a multi channel campaign from Age UK Lambeth, supported by Lambeth CCG, which is aimed to ease seasonal pressure on NHS primary, urgent care and emergency services.



The winter months can be challenging for the NHS, especially for urgent care services. The seasonal increase in hospital admissions can lead to hospital congestive failure (where resources are diverted from elsewhere in the hospital to cope with the influx from A&E). The holiday period from 24 December to 2 January is

particularly

challenging as many GP practices and pharmacies close for all or part of this period.

The Age UK Lambeth Winter Warm and Well campaign is designed to reduce the number of older and vulnerable people, who become so ill that they require admission to hospital.



Our goal is to ensure that older people who are most at-risk of preventable emergency admission to hospital are aware of and, wherever possible, are motivated to take, those actions that may avoid admission this winter.

Our campaign is focused on reaching older people (and other vulnerable groups) across the borough, supporting the key messages of the PHE Stay Well this Winter campaign.

Key Messages:

Stay Warm in your Home

By Setting your heating to the right temperature (18-21c), you can keep your home warm and your bills as low as possible. Wear plenty of thin layers, rather than one thick one. Wear bed socks, thermal underwear and a nightcap or headscarf at night.

If you are worried about affording the heating bills, then contact SAIL
If you want a FREE home energy check, then contact HandyFix

Reduce any money worries

There are grants, benefits and advice available to make your home more energy efficient, improve your heating and help to reduce your fuel bills. It's worth claiming all the benefits you are entitled to.

If you are worried about money then contact SAIL
If you are worried about your home then contact HandyFix

Eat well and drink regularly

Food is a vital source of energy, which helps to keep your body warm so try to make sure that you have hot meals regularly throughout the day. Drinking hot drinks can help with staying warm and drinking water regularly will help your body stay healthy. Keep a flask of your favourite hot drink or soup near your bed to drink when you wake up.

Get your FREE Winter Warm and Well insulated mug from SAIL

Get a Flu jab

You can get a flu jab from your GP and even some chemists to protect you against seasonal flu. These are free if you are over 65 or have a long-term health condition. If you have a cold or flu it is better to stay in bed and rest. And remember to drink plenty of fluids.

Look out for each other

If you don't see one of your friends or neighbours when you expect to, why don't you give them a call or pop round to check they are safe and well.

If you are worried about someone, why not give SAIL a call and they can help you?

Look after your home

Most accidents happen at home, and we want you to stay safe. Make sure you have a smoke alarm and that the batteries are working. Always replace light bulbs that are no longer working. Always check who is at the door before letting them in. Look through the peephole to see who is there and use your door chain.

If you are worried about home security, then call HandyFix for a free home security check.
If you want to use a tradesman that has been vetted, use the Age UK London Business Directory. Call them on 0800 334 5056.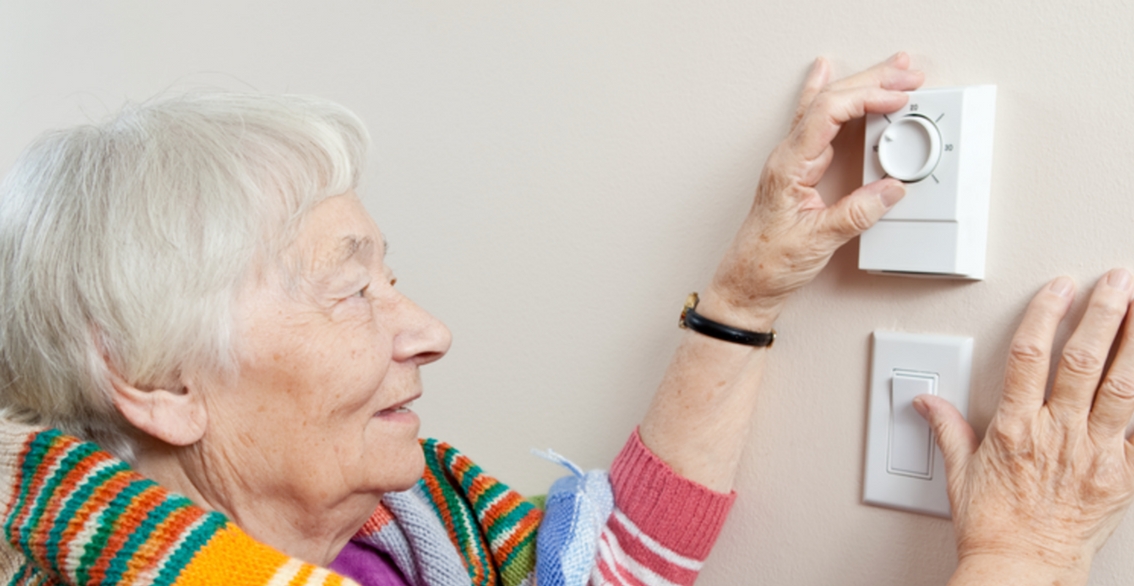 Download the Warm and Well in Winter flyer