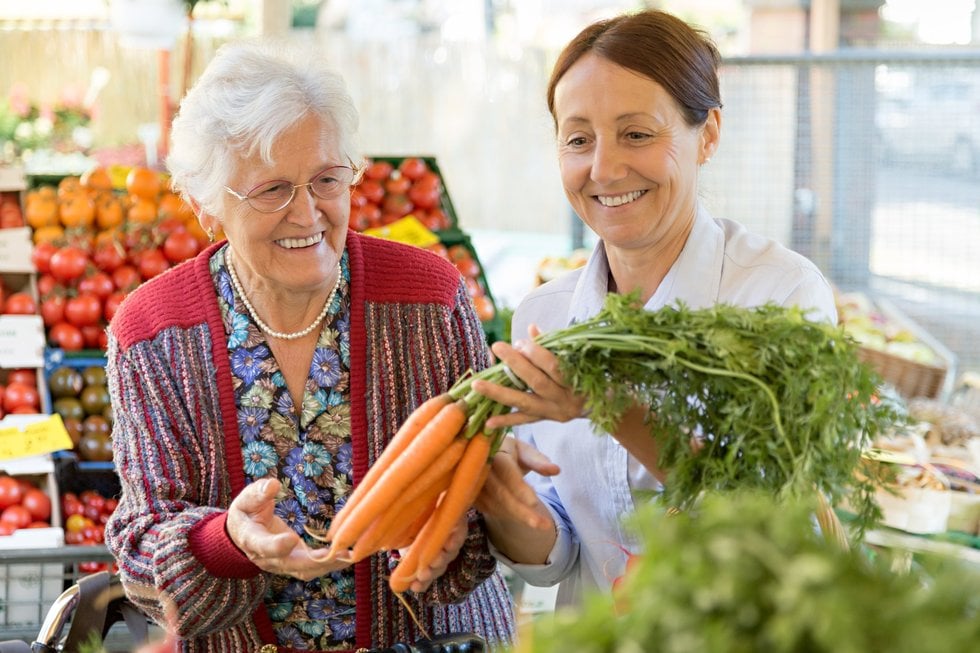 COMING SOON
Age UK Lambeth provides a service to help older people to take advantage of online shopping without having their own computer and without leaving their homes.
How the service works
Once you register with Age UK Lambeth's Shopping Service, an account will be opened for you with the supermarket of your choice. We will then telephone you at regular agreed intervals to take your order and transmit this straight to the supermarket, who will then deliver your shopping to you on an agreed date and at an agreed time. The delivery driver will bring your purchases into your home if you ask, and will even help put things away if he has time. The driver will know that you are an Age UK Lambeth customer and will take special care to make sure you are happy.
The supermarket will make a charge for delivery, which will vary depending on the day and time chosen by you, and this is added to the bill which you pay when the order is accepted by debiting your bank or credit card. You do not pay the delivery driver. And that's all there is to it!
Age UK Lambeth charges clients £5 per shop to provide the service, this charge to be taken from your bank account by variable monthly direct debit. Shop every week and the charge will be £20 per month, shop once a month and the charge will be £5. The benefit of using this service is that your shopping can be done at an appointed time every week, or less frequently, and you will speak with someone who works with older people on a regular basis and understands your needs.
For more information call us on 020 7346 6800 or email us at info@ageuklambeth.org.uk