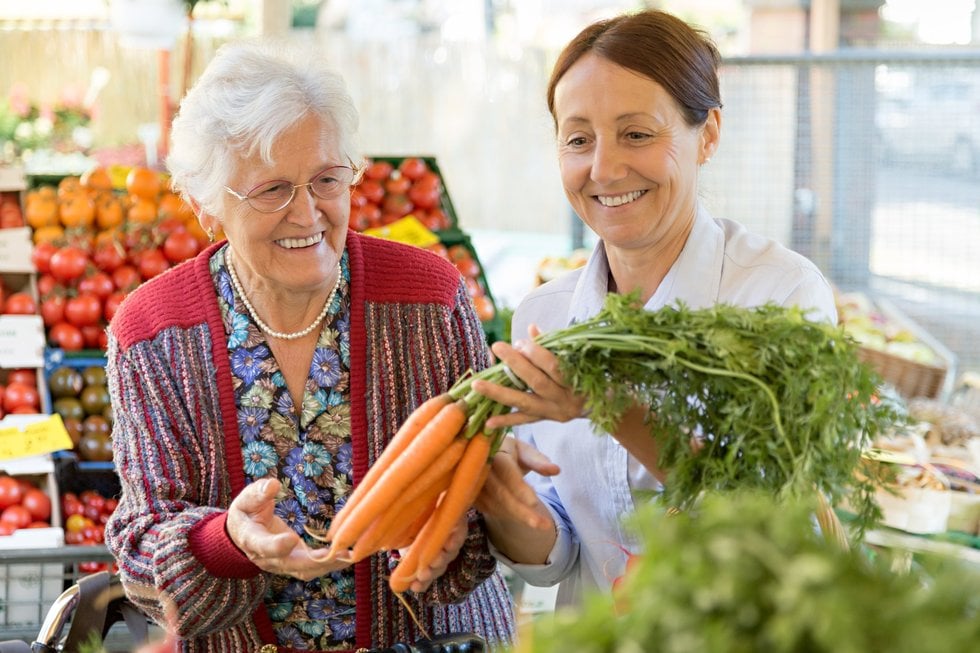 Food shopping straight to your door!
Are you having trouble getting your shopping? Or are you worried you can't get out? Then why not get it delivered!
This service is brought to you by Age UK Camden and Age UK Lewisham & Southwark. They both offer slightly different services so please see the information below for help.
Age UK Camden
Age UK Lewisham & Southwark
How does it work?

We take the order by telephone on a Wednesday. The service is completely flexible, you can sign up for a regular or one-off call, and can help you remain independent.

We take the order by telephone on a Monday (unless this is not feasible for the customer).

Delivery will be weekly unless the customer wants it less frequently. The service is flexible, so you can stop for a while and start again, or just have it for a few weeks.

Who will deliver your shopping?

The delivery driver from the supermarket will bring your shopping into your home if you ask, and will even help put things away if they have time.

Shopping is completed and delivered by volunteers, with customers choosing a preferred day and supermarket.

The areas covered

The whole of Lambeth.

SE1, SE11, SW8, SW9, SW4 SW2, SE24.

Cost

£5.00 per delivery plus the supermarket delivery charge. Customers are charged every other month, 8 weeks in arrears.

£5.00 per delivery plus £1 membership of the service for 1 year.

Days available

Your shopping will be delivered at an agreed day and time.

The delivery day will depend on which supermarket you prefer us to use for your shopping. At the moment it will be Tuesday at Tesco, Wednesday at Asda.

Supermarkets we cover

Tesco

Sainsburys

Ocado

Waitrose

Asda
To be referred to the shopping service please call 020 7346 6800 and select option 6 to speak to our SAIL team, or email sail@ageuklambeth.org.