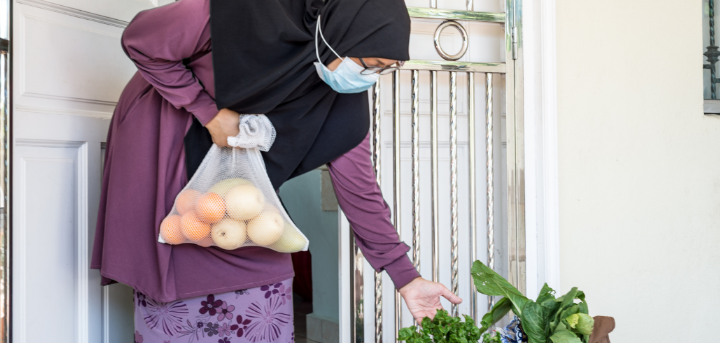 Are you having to self isolate due to Covid-19? Lambeth Council and Age UK Lambeth can help.
If you are a Lambeth resident and you have to self-isolate for 10 days to help stop the spread of Covid-19, or because you are caring for someone who needs to stay at home due to Covid-19, then Lambeth Council will help you, 7 days a week.
The team at Age UK Lambeth will talk to you about your needs and can put in place one or more of the following services as a one-off or a regular service throughout your 10-day isolation period:
Collecting and delivering your shopping

Collecting and delivering your prescription medicines

Delivering ready meals or hot meals

Topping up prepayment meters for gas and electricity

Caring for an elderly relative, neighbour or friend you normally look after

Walking your dog or other pet care related tasks

Help you to apply for the support payment of up to £738 if you are feeling unwell or haven't got internet access

Someone to talk to about how you're feeling and other emotional support

Use of a computer device with internet data

Separate accommodation (available only for people in specific circumstances)
And anything else that will help you to stay safe during your isolation period.
Help us get back to normal and keep your community safe. Call for free today on 0800 054 1215.