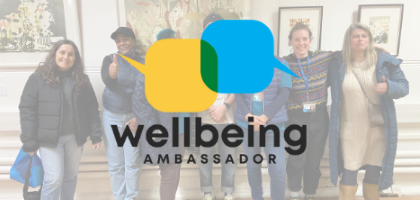 The Wellbeing Ambassador programme was set up in response to low levels of Covid-19 vaccination within some communities in the borough of Lambeth. Its aim was to improve access to vaccinations by asking individuals to engage with their communities to dispel myths, provide practical advice and improve trust.
The resulting conversations revealed knowledge gaps and community concerns surrounding other health and wellbeing topics, such as GP registration, social isolation, physical inactivity, financial advice and mental health.
The ambassadors now provide their communities with information and advice on those important issues, while continuing to maintain an open and friendly dialogue about vaccinations where relevant.
If you need support and information on any health and wellbeing topics, but aren't sure where to go, please drop in and talk to one of our ambassadors. The ambassadors also host in-person drop-ins around the borough, please see our website for the most up to date locations.
Call 020 3143 0117 and ask to speak to someone about Wellbeing Ambassador Services. Open Monday - Thursday, 9am - 5pm (closed on weekends and bank holidays). You can also email info@wellbeingambassador.org.uk or visit their website for more information.