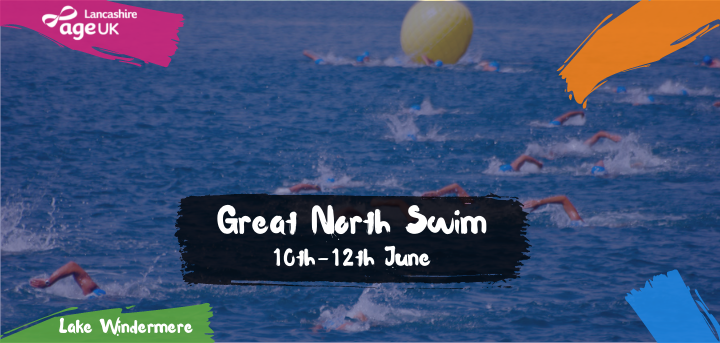 Are you looking for a new challenge? Want to be part of something special? Then the Great North Swim is just for you!
What is the challenge?
The Great North Swim is a fantastic event for all ages and all abilities, whether you're a seasoned swimmer or a beginner. This event has been running for 13 years and has grown from just 3000 participants to almost 10,000!
You will be taking part in the 1-mile Great North Swim at Lake Windermere stretching from Ambleside in the North, to Newby Bridge in the South, which is equivalent to 64 lengths of a 25m pool and should take around 40 minutes to complete.
To participate you must be aged 16 or above.
When is it?
This year's event will be taking place over 3 days from Friday 10th to Sunday 12th of June.
Upon sign up you will be able to select your preferred day. Times on each day vary, so please get in touch to find out more.
What does it cost?
Taking part in this event in support of our charity means entry is only £20. In return we ask you to try and raise as much sponsorship as possible and we will help set up your fundraising page, provide donation forms and top tips on how to raise funds.
100% of the money raised stays here in Lancashire to directly support our vital services for local older people.
How do I sign up?
If you are interested in signing up for this event, email: fundraising@ageuklancs.org.uk
So why not challenge yourself this year with thousands of like-minded people and take on the Great North Swim!