Do you have what it takes to take on our annual challenge?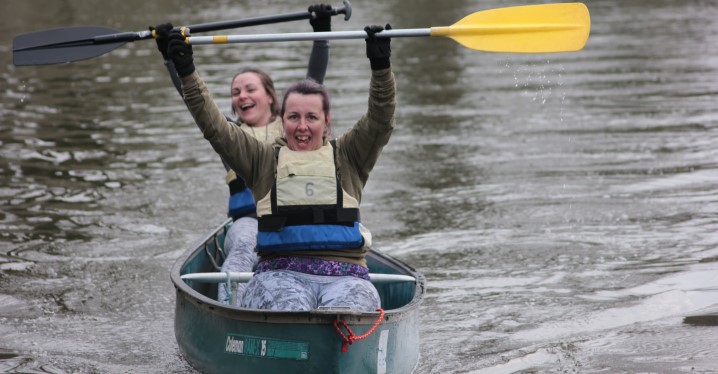 Are you looking for a new challenge? Want to take part in a unique event? Then our Canoe Challenge is ideal!
Lancaster Canal: Starting @ Hand & Dagger Pub, Salwick, Preston and finishing @ Waterwitch Pub, Lancaster
We have devised this unique canoe challenge to enable us to raise much needed funds that stay right here in Lancashire to directly support our work.
You will need to have a minimum of 2 people in your team or enter in a larger team. You will be fully supported on the day and all canoes, bouyancy aids and paddles are provided. We also have a FREE practice session to help you prepare.
There is NO ENTRY FEE and all we ask is you raise a minimum of £125 per person. We will help set you up with a fundrasing page and can give you tips on how to achieve your target.
New shorter course!
Alongside our 25 mile course, we have now introduced a new 12 mile course for challengers who feel 25 miles is just too far. The new distance starts around the half way point at Bridge House Marina in Garstang, which means all challengers will finish the course at the Waterwitch Pub in Lancaster, where everyone will get a well deserved chip barmcake and a medal!
So wheter you are looking for a personal challenge with friends or family or have colleagues who want to get involved, please contact us and register your place. Spaces are limited and allocated on a first come basis, so don't delay and sign up today!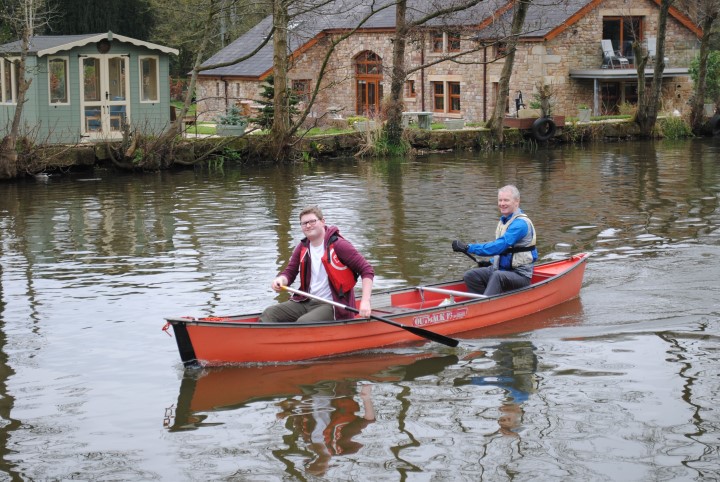 Got any questions? See our FAQ below for any queries.
How many people can be in a team?
A minimum of two people per team is required, but you can have more people in a team and swap over at checkpoints.
Where will the event run?
On the Lancaster canal starting in Preston and finishing in Lancaster.
Will I have to bring my own equipment?
We supply canoes, paddles and life jackets. We will provide a suggested kit list for you prior to the event.
Do I have to prepare for the event beforehand?
We will be putting on a free practice session before the event in Tarleton and recommend preparation and training in the weeks leading up to the challenge.
Will there be support provided for me on the day?
Our Age UK Lancashire support crew will be available through the day who will be stationed at scheduled checkpoints to assist you with any issues, encourage you and monitor your progress.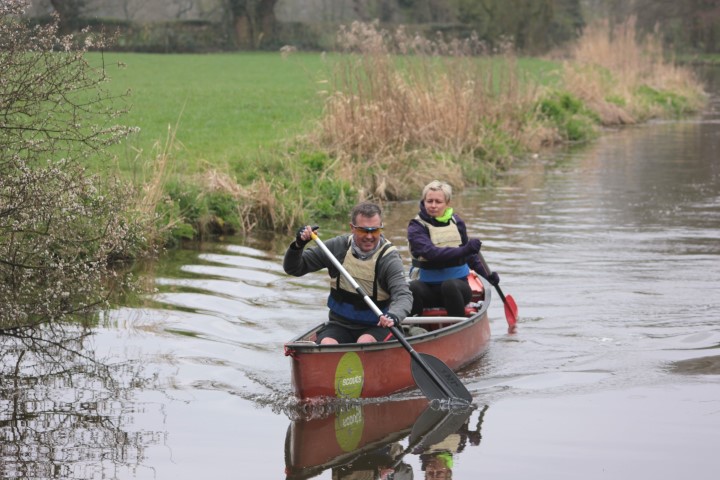 Do you have what it takes? The new date for our challenge has not yet been confirmed, but to register your interest please contact: fundraising@ageuklancs.org.uk