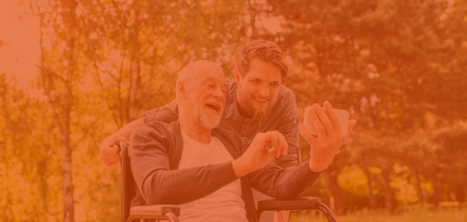 Free Service
Are you a veteran, or carer or family of a veteran? Do you need some extra support?
We are delighted to be able to offer this service to provide practical support for live-in family members and carers of veterans aged 50+

This service is FREE to access and offers up to 12 weeks of support for veterans and their family and carers. Support is tailored to meet your individual needs and can include the following areas:

Health
Social
Financial
Education
Work
Parenting
Intimate relationships

We will be able to provide you with additional assistance based on your needs and will work with you in any way possible to ensure you are supported, through access to other Age UK Lancashire services and other services in the area. We can offer:

Information & Advice – we can refer or support you through queries about Pensions, Compensations, Benefits and Debt

Practical support– If you need extra help with living independently, accessing services or needing support as a carer or family member
Access to a wide network of contacts – we can encourage and support you to attend events, groups or activities that you are interested in

Encouragement to develop self – meet new people, connect into groups and develop new skills
To lead a healthier lifestyle - to improve your physical and mental wellbeing

To consider new opportunities and aspirations - work, educations, skills and interests
Who can access this service?

Veterans (aged 50+)

Family living with a veteran

Carer of a veteran

This service is available to people living in Blackpool, Fylde and Wyre areas.