Offering you the chance to make your Will with an approved local solicitor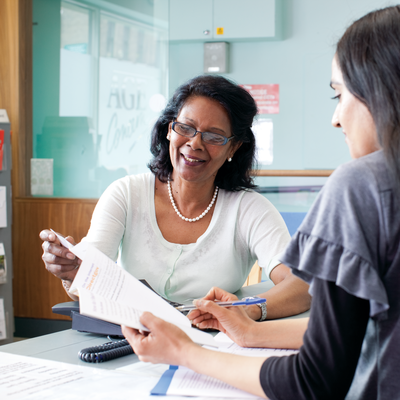 Will Writing
Making a Will is vital if you want to be certain that your wishes are met. A Will is the ONLY way to make sure your money, property, possessions and investments (known as your estate) go to the people and causes that you care about.
We have teamed up with specialist approved solicitors in Lancashire to provide a professional LOW COST Will writing service.
This special offer is up to HALF PRICE of a basic Will* which will be donated back to Age UK Lancashire in full.
We have appointments available around the county so don't delay and plan your will today!
Will Writing General Information
Sadly, even though your Will is one of the most important legal documents you will enter into, the business of Will writing is completely unrestricted. Anyone can set up a company offering Will writing services, whether they are legally trained to provide such services or not.
The Risks of Using Unregulated Will Writing Companies
Unregulated Will writing companies tend to quote for 'cheap' Wills, but then once in your home are well known for charging significantly more for inserting unnecessary features into the Wills. I am even aware of cases where clients have been charged thousands of pounds for setting up Trusts which are completely inappropriate to their needs and which Trusts simply would not work when put into practice, or do not do the job which was intended.
The Benefits of Having a Qualified Solicitor
Please, if you are considering estate planning, such as Wills, Trusts, Lasting Powers of Attorney, make an appointment to see a Solicitor local to you. A Solicitor specialising in Wills will always ensure that the Will is tailored to your individual needs and circumstances.
A Solicitor is regulated by their governing body, the Solicitors Regulation Authority and also has an insurance policy if things go wrong, this is in stark comparison with a Will writing company, who is not regulated at all and who may not be insured.
A Solicitor has to abide by a strict Code of Conduct and that code includes acting in your absolute best interests and also being completely transparent about costs, right from the outset.
To book your will writing appointment, contact us:
Call: 0300 303 1234
*The donation includes preparation and finalisation of a basic Will. Any additional requirements may incur a fee. Additional fees will be discussed prior to the completion of the work.
Advice on making your Will
Do not be caught out by an unregulated unqualified person purporting to prepare a cheap Will for you and do not ever allow someone to come into your home unless of course, you have personally invited them.
Our Will Writing Partners