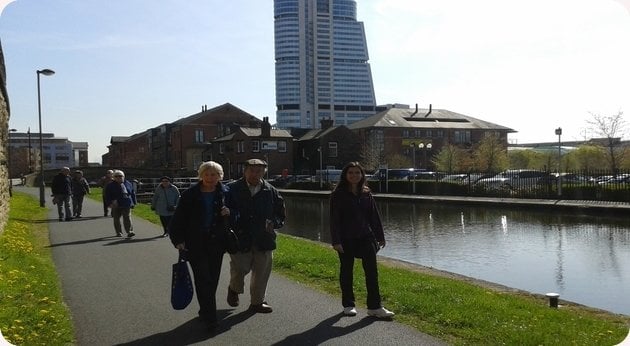 Walk Leaders needed
We are currently looking for new Walk Leaders, if you would like further information please contact Liz Hagreaves by telephone on: 0749 875 6963 to discuss the role.
Age UK Leeds Walking for Health
The Age UK Leeds Walking for Health group restarted in June 2021 for older adults to enjoy based around Leeds City. The walks are led by a great team of experienced walk leader volunteers.
All walks are risk assessed and walkers are encouraged to bring a face mask for when social distancing isn't possible and hand sanitizer to use after touching shared surfaces, such as road crossings or gates.
Please refer to our leaflet for further information about dates and times of walks.
If you would like any further information not included please contact Sam Coates at: Sam.coates@ageukleeds.org.uk or by telephone on: 07514 0382270.