Our Digital Champions can help you enjoy all the benefits of being online - confidently and safely.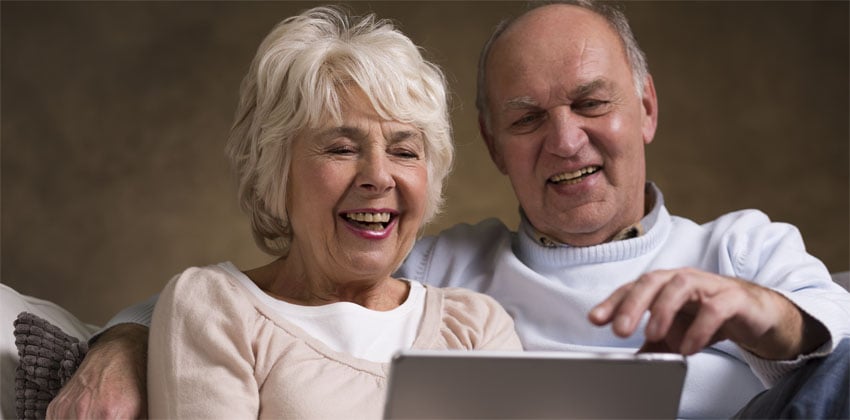 With many government services becoming digital by default, it is becoming harder to access them if you are not online. Digital technology seems to be everywhere and many older people find being online is enjoyable not just to access services but to stay in touch with family and friends and pursue favourite hobbies.

We are very grateful to the Masonic Charitable Foundation for supporting our Digital Champions project.
What do digital champions do?
Digital champions will talk to you to understand what you would like to be able to do online and then guide you to be able to achieve your goal independently. You might want help learning how to email, to Skype or Facetime. You may want to learn how to use comparison websites to save money on utilities or insurance or perhaps you want to research your family tree. The workshops support you based on your interest in being online – they are not a classroom style session teaching every attendee the same thing at the same time.
Do I need my own device at a Digital Champions workshop?
No. We have devices that you can use during a workshop so you do not need to purchase your own. Many people find that borrowing and using one of our devices (a tablet, iPad or computer) helps them decide what type of device to buy when they are ready to go ahead with a purchase. Until then, there are opportunities to use computers in public venues (for example, in libraries) so that you can practice what you have learned between our workshops.
Whilst you do not need your own device, you are welcome to bring a device if you have one.
Where is the service available?
Digital champion workshops are held across the City and two counties. Some workshops occur regularly (perhaps weekly) at the same venue and others run as one-off events or a short series of workshops, often supported by an organisation working in partnership with us.
If you are interested in a workshop near you, please call us to find out where your nearest location is or look at our current timetable of digital sessions. By letting us know you are interested in workshops in your town or village, we can also gauge the level of interest in your areas with a view to starting a new workshop there.
Is this service free of charge?
Yes. The project is funded by the Masonic Charitable Foundation so it is free for you.
How do I access the service?
Please just give us a call to find out when and where there is a workshop near you. Alternatively, if you have seen our posters and know where and when a workshop is, just drop in and join us.
Our Digital Champion Project Coordinator, Sumayya Kara, can be contacted on 0116 223 7371 or sumayya.kara@ageukleics.org.uk,
Or alternatively,
Please contact Marie Gamble, Digital Champion Project Administrator via email marie.gamble@ageukleics.org.uk or phone 0116 223 7363.
Aileen's Story — Technology opens up a whole new world of learning
At 85 years of age, retired Leicestershire teacher Aileen Lowndes is quite determined that her age should be no barrier to her acquiring new skills, learning new concepts and taking on new projects.
Whilst caring for her husband, Den, during the last 15 years of his life, she had found and developed outlets for her creativity in gardening, painting and various styles of embroidery and had begun to research the history of their family. Her husband died in 2005.
Since 2007, Aileen has been broadening her reading and understanding of how family relationships develop and evolve, partly through research into her own family history but also by embracing the opportunities presented by new technology.
Her research was triggered by a need to redefine her own role, having moved through life's phases of being wife, mother, grandmother, carer, great grandmother and widow. She is clear that her research is about putting her own experiences into context rather than simply documenting her family tree.
In the early days, Aileen would drive over to do most of her research at the Leicestershire Records Office in Wigston but at Christmas 2007 she was given a computer from all the family and found it invaluable for her project.
After dropping many hints about getting a tablet, Aileen received one at Christmas 2015 but realised that using it was a steep change from her familiar computer and that she needed help to get the most from the technology. Since the early 2016, she has been attending the Age UK Digital Champions sessions in Mountsorrel and Rothley where Digital Champions volunteers have helped her with letter writing, downloading and arranging photos into folders as well as accessing videos on YouTube.
"When it came to the tablet, I needed other people to help me with it. It's taken me a long time just to believe that I can't damage it so the digital sessions have been as much about confidence in using the tablet as they have been about learning what I can achieve by using it. YouTube is marvellous because I can watch seminars on a range of topics and am really enjoying learning and understanding topics with a psychological background. I've also seen how to download apps which give me further learning opportunities."
Further Information
Our Digital Champions Leaflet provides more information on this service.