Service Update
We regret to inform you that Age UK Lewisham and Southwark's GP Navigation service will no longer be funded, and has now been decommissioned.
Going forward we encourage GPs to refer patients to NHS Link Workers via Elemental.
We would also like to take a moment to thank you for all your support. We have been successfully running this service for almost 5 years because of your help in identifying socially isolated older people who have health and social care needs.
Please click here to download our newsletter outlining some of our successes.
If you have any questions please do not hesitate to contact us.
Our GP Navigators support older people aged 60+ living in the Borough of Southwark to participate in their local community and access the full range of services available, including leisure and social activities. This is called social prescribing.
Working in partnership with health and social care services we promote physical and mental wellbeing including through seeking to address underlying causes of people's social care needs.
We can also refer you to our in-house Information and Advice service, Handyperson or for help with shopping our Food 2 You and Shop and Drop service.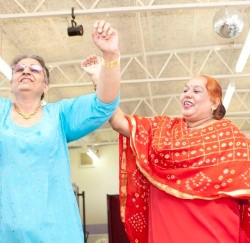 We accept referrals from our designated GP Surgeries and NHS Link Workers.
Here are some examples of the different types of things we can help with; NB this is not exhaustive, so please contact us for further information:
Social:
There are a Variety of orgs offering online groups/ activities
Some face to face groups
Telephone befriending
*we are linked in/work closely with these partner agencies so will have information as it changes
Support with IT and telephone related:
IT support at home, groups,
Nuisance calls and call barring
Housing issues:
Liaising with council e.g. follow up repairs, d/c issues
Support with complaint procedures
Liaising with housing officers
Mental health and memory:
Linking in, collaborative work with: Alzheimer society, memory clinic, CMHT, other Mental health charities.
Counselling services and emotional support- telephone and online
Health:
Walking and exercise groups (a few in person, some online)
Dancing (dementia, general health) and singing (COPD, dementia)
Liaising with GP surgeries, OPAU
Carers:
Emotional support, benefits, groups, respite
Other:
Applying for grants- e.g. white goods, paying debt
Food delivery services
Disabled transport applications
Information and booklets: Wills, power attorney, healthy eating, care homes, benefits, pension.
If you think you could benefit from this service please speak to your GP at your next appointment or contact us on 020 7358 4077