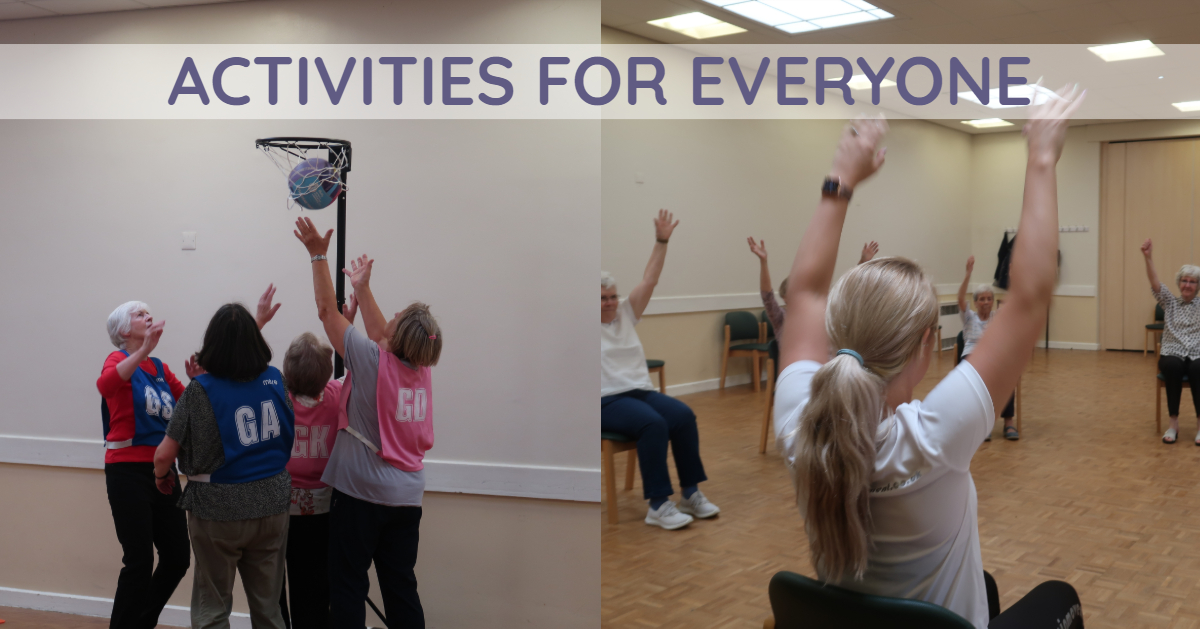 Regular activities at Park Street
Click here to see our weekly activities and groups taking place at Park Street, Lincoln.
A few of our groups and clubs - Call 03455 564 144 for more information and to join a class or group.
Friendship Group

Would you like to make some new friends? Our Friendship Group meet every Tuesday 2.00pm - 3.00pm and is free to attend.

Tea, coffee and cake is available to purchase from the restaurant.

Book Club

Come along every third Monday of the month and share your love for reading with others. We collect books from Lincoln Library for you to enjoy. The book club is free to attend and you can purchase tea, coffee and cake from our restaurant.
Knitting Club

Monday between 2.00pm-4.00pm in our Restaurant just £1.00

Knit, natter, share and create, knit some hats for our Big Knit campaign, learn to knit and make some friends. Hot drinks and a delicious home made cakes are available for purchase from our Park Street Eatery

Scrabble Club

Keep your mind active and socialise with others. Scrabble in a relaxed and friendly envronment

Wednesdays 1.30pm to 3.30pm £1 per person.

Tea, coffee and cake can be purchased from our restaurant.