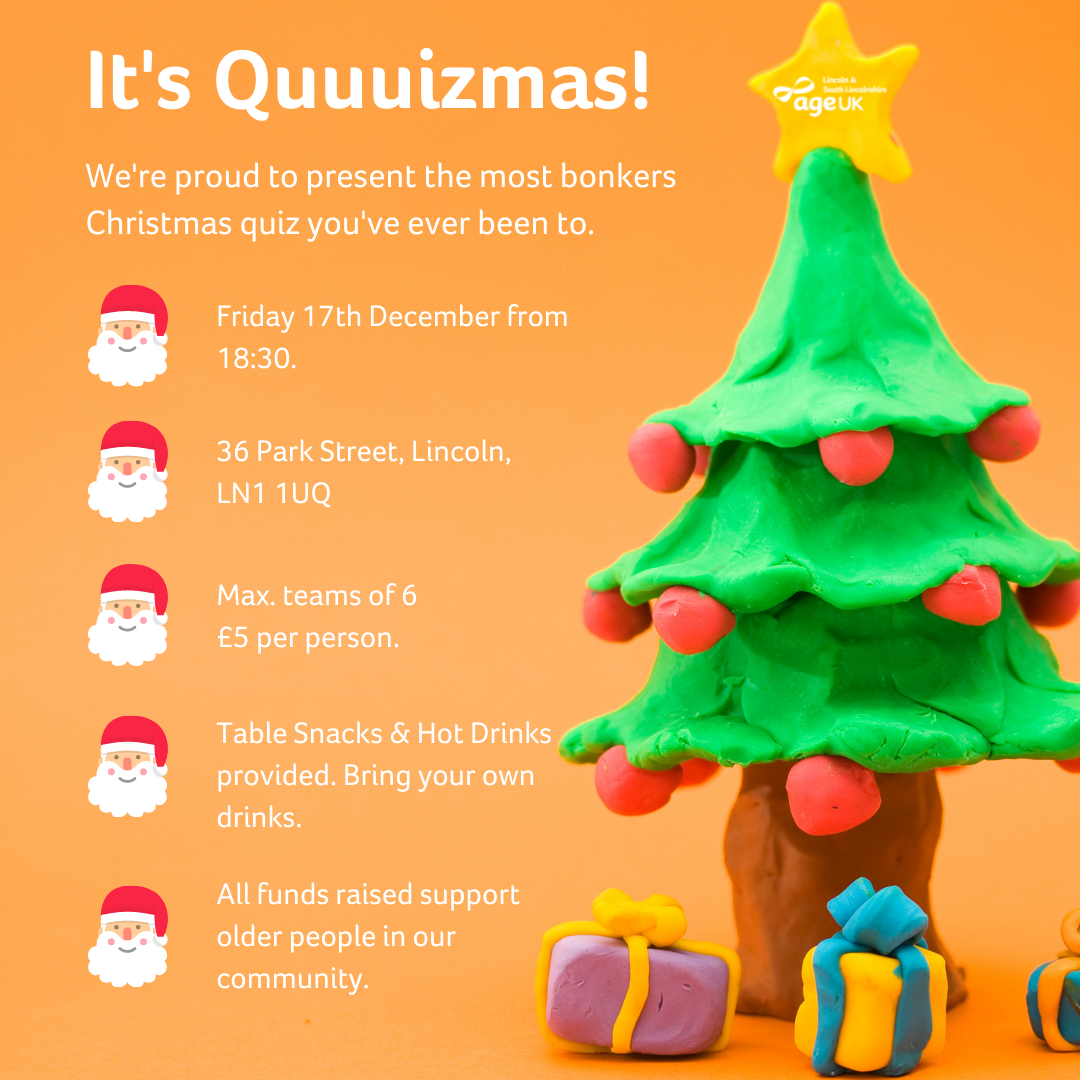 It's Quuuizmas!
Let's hear your best Noddy Holder voices, because our new Festive Quiz night has landed!
IT'S QUUUUIZMAS!
Brace yourself and your team of up to six for an evening of competitive fun with interactive rounds for all. Guaranteed laughter, raffles, festive table snacks and a bring your own booze invitation, you'll be helping to support older people across Lincoln & South Lincolnshire.
To sign up to the event please visit our webpage here https://ageuklsl-itsquuuizmas.raisely.com/ to make payment.
£5pp payable through the webpage and please email your team members and most importantly team name (Prize for the the best team name so get creative!)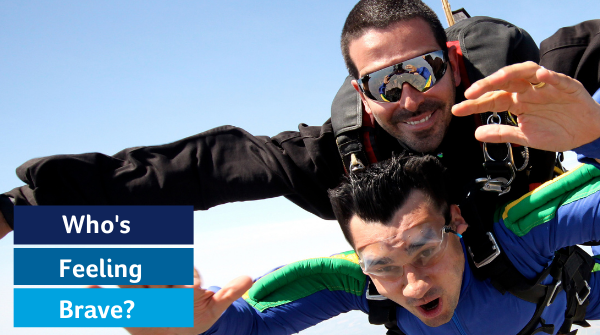 Join us at 15,000ft, the UK's highest Skydive for a thrill and Lincolnshire views you'll not forget in a hurry!
2022 dates....