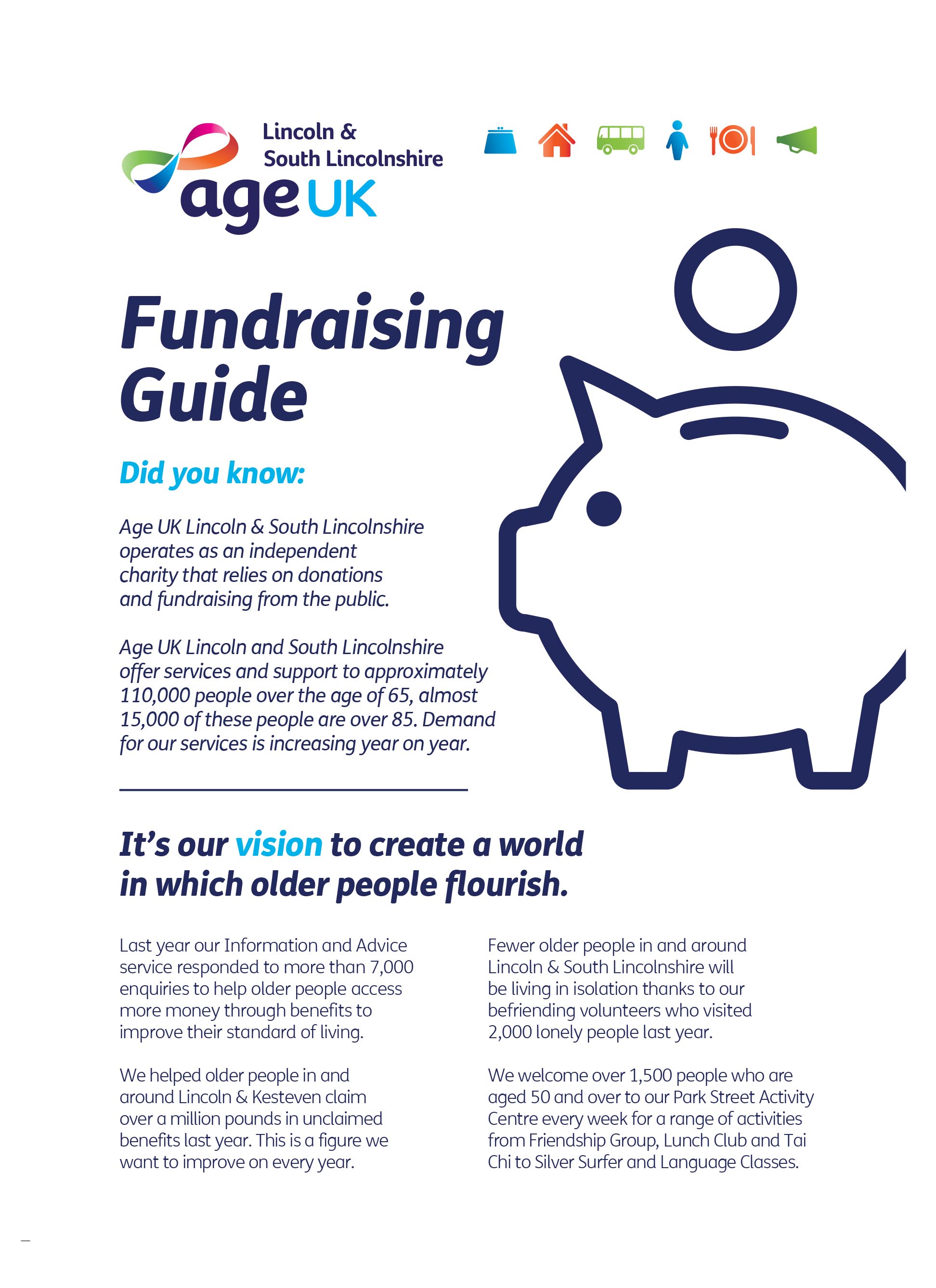 Fundraising with us is easy and it's a lot of fun. What would you like to do? A dinner party,
a coffee morning, cake sale, film screening or drastic haircuts – these are all fundraisers that have helped older people but you might have some other ideas up your sleeve.
Bake Off! Provide home-baked (or shop-bought) goodies to sell in the office. It's a simple way to raise money and will perk up the morning coffee break.
Get quizzical
Quiz nights take place in pubs across the UK and are always popular. Why not organise your own and raise funds for Age UK Lincoln South Lincolnshire?
Throw a party
Perhaps a themed dinner party, a murder mystery evening, games night, karaoke,
a barbeque – if it gets people together, it can be a fundraiser. .
Sponsored anything!
Swim, walk, run, silence and pie eating! Most things can be sponsored so the
choice is yours. What would your friend and colleague consider a challenge? Maybe they think you're inseparable from your iPhone or unable to walk instead of driving everywhere.
Let your imagination run wild – the more creative you are, the more
publicity you will attract and the more people will support you.
So get your thinking cap on: is there a world record you could attempt
or something you could involve all of your colleagues, class or club?