Staying Covid secure in 2020 statement
We confirm we have complied with the Government's guidance on managing the risk of COVID-19
During these difficult and unprecedented times, Age UK Lincoln & South Lincolnshire remains committed to providing the best support to older people in our area.
It is crucial that we communicate that although the way we deliver our services may change over the coming weeks and months, our commitment to our customers and older people will not change. We will be here throughout this crisis. We are open to take calls on 03455 564 144 and will continue to offer support and guidance wherever possible.
If you are worried about how you or someone else will manage during the coronavirus crisis, we are here to help. Please contact us on 03455 564 144 or click here to find out about our services.
Age UK has also produced a new guide about coronavirus (COVID-19) that includes information about the symptoms of the virus, how you can reduce the risk of catching the virus and spreading it to others, and how you can continue to look after yourself and others. It includes a useful organisations section with helpful signposts to other sources of specialist information.
Current service status
This table displays the latest status of our services. It is updated regularly and also supplied to the Age UK Advice line. Each service is listed. To see more information about a service, you can select it and scroll across to see its current status.
You can expand the table full width by clicking on the arrow buttons on the bottom right for a bigger view. If you're browsing on a phone or tablet, select within the table and drag right and left.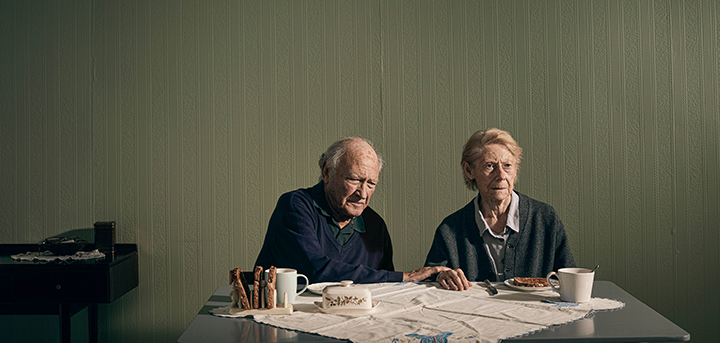 Please donate to support our vital services
Age UK Lincoln & South Lincolnshire needs your help to support older people during the coronavirus pandemic. With the Government's recommendations for social distancing for people over 70, our services have never been more in demand.
We're working hard to ensure our vital services can continue to safely help the older people who are reaching out to us during these deeply worrying times. We're determined to be there for older people who need our help and especially those who have no one else to turn to, but we desperately need your support. If you can, please help us by making a donation
Our services
Please be aware that due to the current coronavirus pandemic, we are adapting our services and have had to postpone some. We apologise for any inconvenience or distress that this may be causing.
While our buildings may be closed and our resources may be stretched we are still here to help and we continue to:
Offer information 03455 564 144 aiming to be a reliable, easy-to-understand source of advice for all older people, their friends, family and carers
Shopping
Prescription collection
Support services
Wellbeing calls
Details of what services are available and how you can access them please call 03455 564 144
Age UK Lincoln & South Lincolnshire takes the health and well-being of our clients, staff and volunteers very seriously and we always work hard to ensure that everyone remains safe and well. We are carefully following NHS and Government guidelines on how best to respond to the outbreak.
Volunteering for Age UK Lincoln & South Lincolnshire in response to the coronavirus pandemic.
We are so grateful to everyone who is volunteering for us at this time. The value of your work is immeasurable and means a huge amount to the older people we're supporting. While we don't currently have any of our usual volunteering vacancies, we are registering interst please call us from more information. 03455 564 144
Where we are not immediately able to offer you a volunteering opportunity, we are constantly developing and expanding our services to meet the evolving needs of older people in the area. This means we may be in need of additional volunteers in the weeks ahead. Please do check back for any new opportunities as they arise, and thank you so much for thinking of us.
In the meantime, we would like to encourage you to start helping older people who may be in need and not connected to our organisation. Please consider taking part in neighbourly volunteering to help us reach these individuals.