Day Centre - Eccleshare Court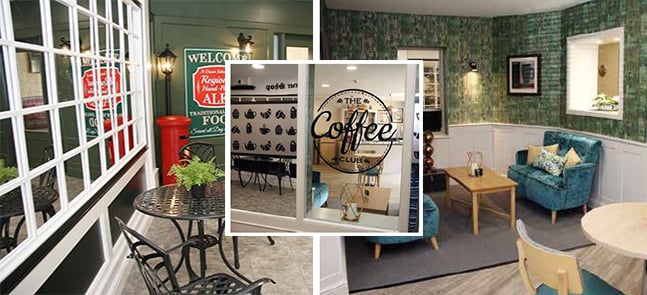 A state of the art Day Centre with an indoor outside street offering a pub, coffee shop, salon and nail spa as well as a family room and activity room. The day centre provides support for older people and people living with dementia, giving service users the opportunity to have fun and socialise with other people whilst ensuring their safety and wellbeing.
Age UK Lincoln and South Lincolnshire manages a state of the art Day Centre for the people of Lincoln and South Lincolnshire.
Our brand new refurbished Day Centre opened at Eccleshare Court in July. Located as part of Eccleshare Court Care Home run by County Court Care this unique facility offers a range of new innovative spaces for our day centre customer of Eccleshare Court.
ECCLESHARE COURT
Full Day
Start your day being escorted from the comfort of your own home directly to Eccleshare Court.
Your day will include a variety of activities for you to participate in, or not if you prefer. We will keep you refreshed throughout the day with tea and coffee, as well as providing you with a nutritious, home cooked, three course meal at lunch time. There will be more opportunities for activities after lunch, followed by transportation home again afterwards.
How to find us
Eccleshare Court
Ashby Avenue
Hartsholme
Lincoln
LN6 0ED
T: 01522 684863