Protect yourself against Coronavirus scams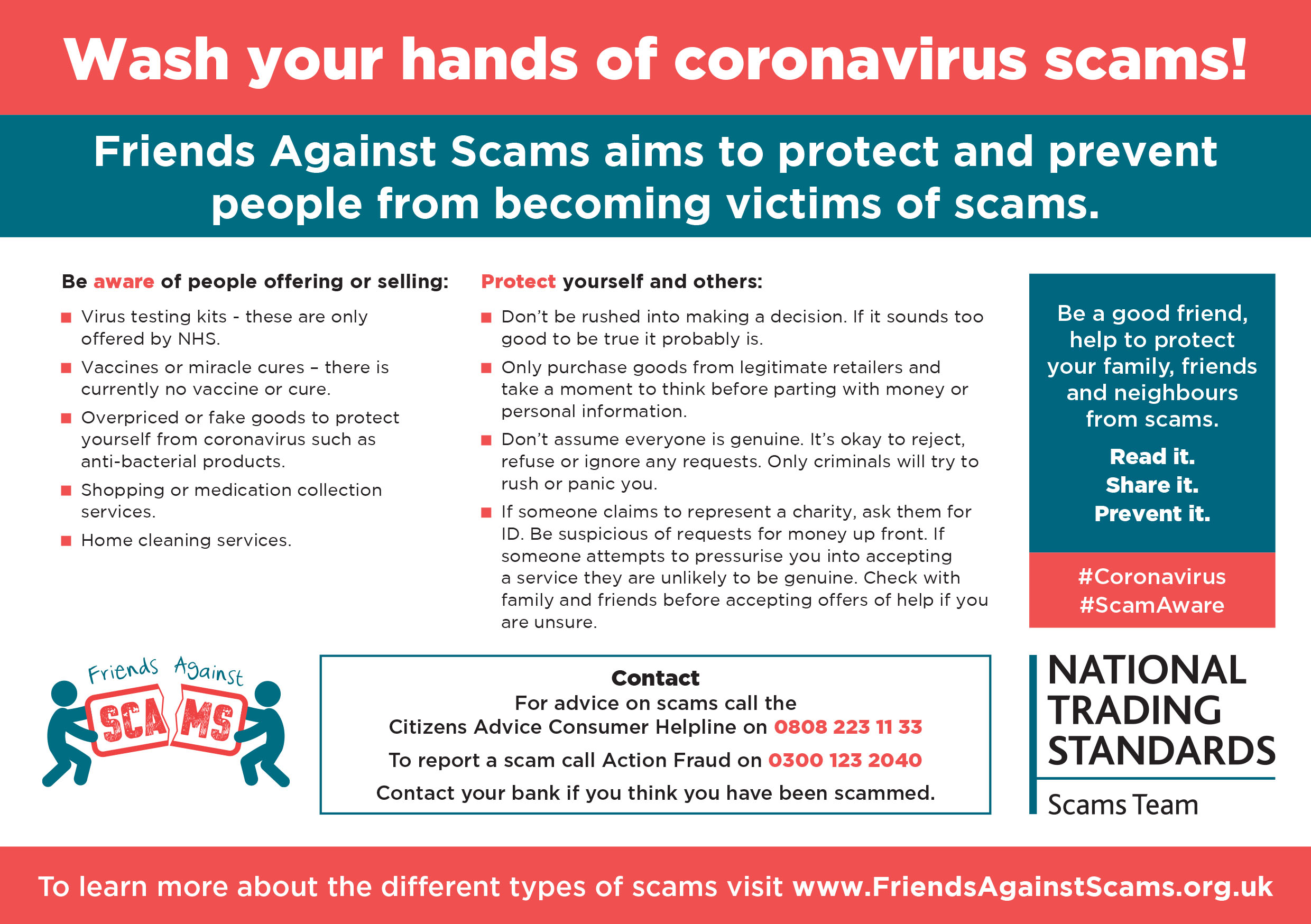 In challenging times such as these, it is wonderful to see people within our communities helping those who are most in need. By working together, those who are high-risk and self-isolating are being supported during the coronavirus pandemic.
Whilst the generosity of people around us makes us feel safe and cared for, it is important to remember that not everyone is trustworthy...
As 'Friends Against Scams' here at Age UK Lincoln and South Lincolnshire, we know how vital it is to raise awareness of scams and those who may take advantage of this unusual situation our society is facing.
The image above highlights scams that we are aware of, but it is always important to stay vigilant and safeguard yourself and others against criminals operating by telephone, post, online or at your door.
If you think you've been scammed, report it to Action Fraud on 0300 123 2040 and if you need advice, call the Citizens Advice Consumer Helpline on 0808 223 1133. If you are in immediate danger, contact the police on 999.
To learn more about different types of scams and how to protect yourself and others, visit www.FriendsAgainstScams.org.uk and complete the free online training.
Read it. Share it. Prevent it.

Scam awareness postcard
Want a copy of the Coronavirus scam postcard to keep?