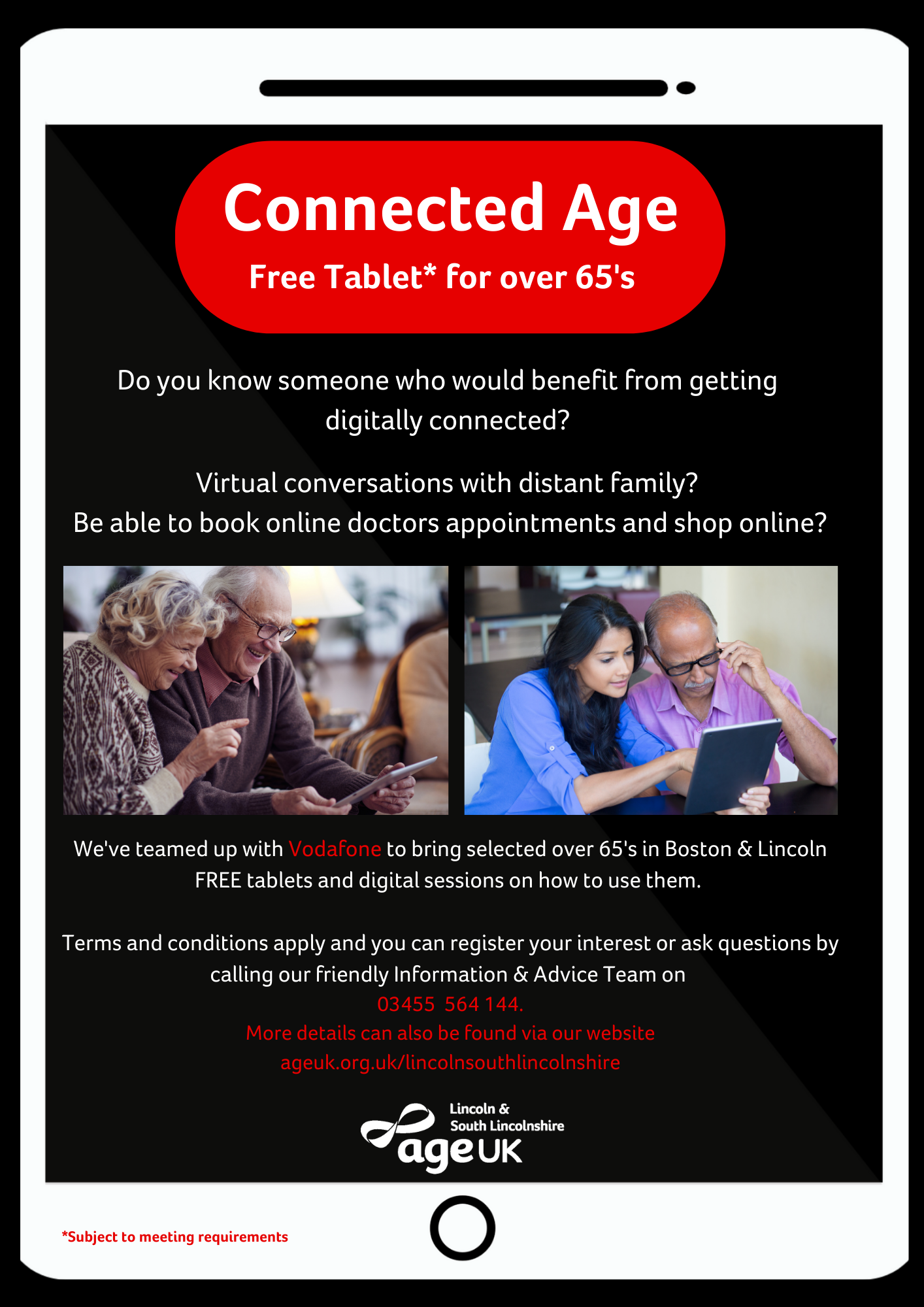 Through our partnership with Vodafone, we want to create a better-connected world for those over 65 in Boston & Lincoln.
Digital exclusion amongst our older community is on the rise and following the increase in the need to keep up with a heavily tech-filled world, we're here to help.
Combatting loneliness through video chats, emails, booking Doctor appointments and ordering prescriptions online, and even online shopping, can all be taught through one of our Connected Age sessions.
With Vodafone, we have a number of Tablets to give to selected people over 65 to support digital inclusion, FREE OF CHARGE.
Our referral process will ensure we capture individuals with low income or those unable to support the financial commitment of keeping up to date with technology. All referrals will be screened by the Information and Advice Team to ensure they meet the criteria needed.
To learn more or to check eligibility, please get in touch with our Information & Advice Team on 03455 564 144 or use the button below to drop them an email.
Learn more about getting connected
If you know someone who may benefit from the Connected Age scheme, you can email here for more information or request a callback.