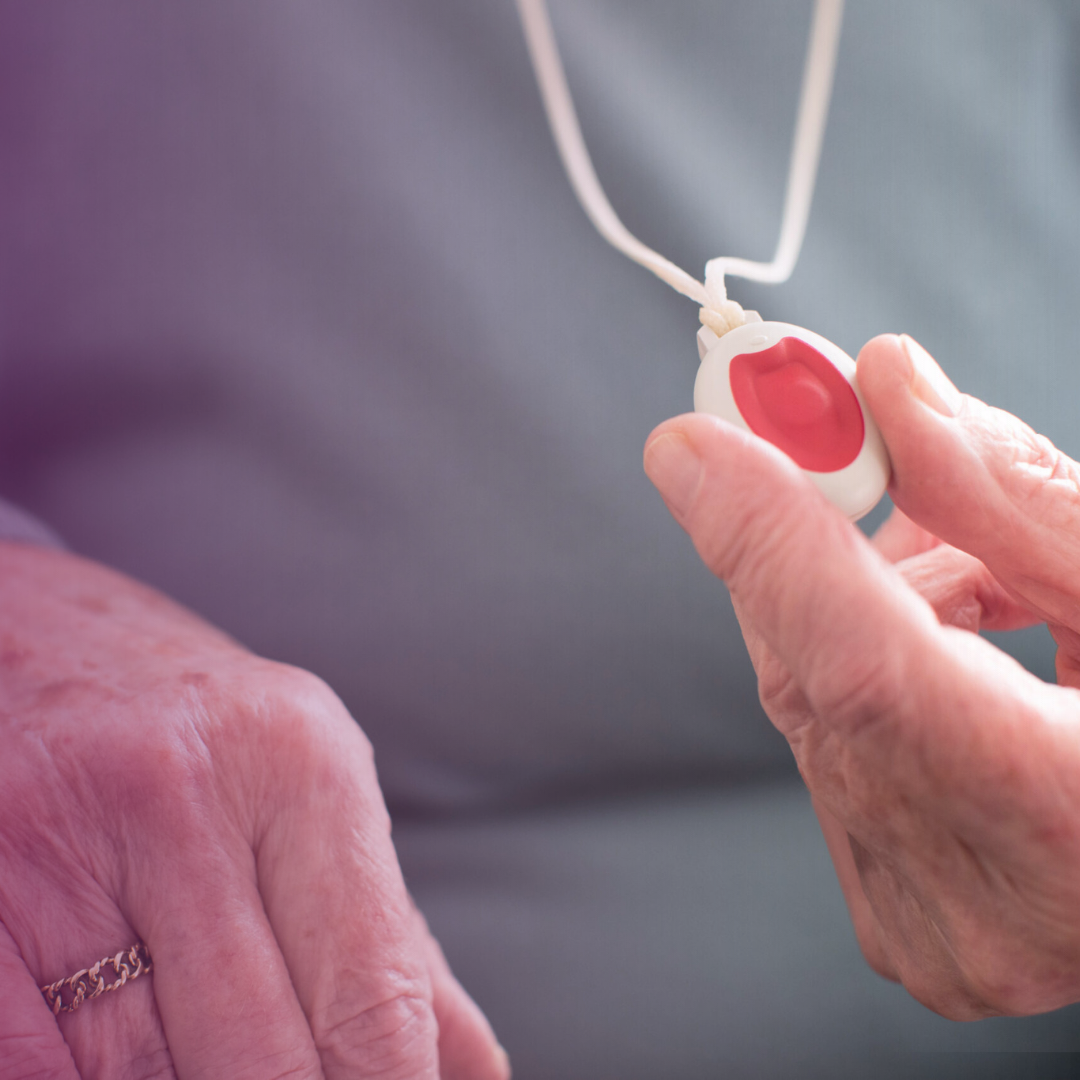 Lifeline Units

The Lifeline Unit gives you the freedom to live how you want with the security of knowing that at whatever stage in your life you are at you can get help when you need it. Our product range is suitable for people of all ages depending on their personal needs.

As Lincolnshire Telecare Services we are partnered with Lincolnshire Housing Partnership (LHP), who are a Lincolnshire based monitoring centre accredited by the Telecare Service Association (TSA). Should you press your pendant for help a friendly and expert call operator will answer your call anytime of the day or night.

How does it work?

Using your existing landline telephone system. However, if you do not have a landline don't worry, we have lifeline units available which work using a mobile network, ensuring you can still call for help when it is needed.
Can be set up and working within 7 days of ordering - we can do urgent installs within 48 hours if requested.
A member of our dedicated team will visit your home and install the equipment. We will then give you a detailed explaination to you of how it works and who to contact.
An industry leading Tunstall Lifeline equipment and monitory platform allows you to talk with the monitoring centre at any time of the day or night.
We have purchase or rental options available.

Pendants

The pendant can be provided as a necklace or watch strap.

With a single press of the button it connects to the monitoring centre getting you the help that you need. The pendants are shower proof and work within a 50-meter range of the lifeline unit.

There is no need to worry if you press the pendant by accident, we will make sure you are okay and then cancel the call.

Available from as little as £2.85 per week.

Make a referral now via our service referral form or call 03455 564 144

Why choose Lincolnshire Telecare Services

More than 20 years combined experience
Friendly and knowledgable team
Accredited to Technology Enabled Care (TEC) the industry body ensuring the highest standards.
Reassurance for family members that loved ones are safe and supported 24/7, 7 days a week, 365 days a year - including holidays.
Peace of mind for you and your family.
Key Safes

What is a Keysafe and why do I need one?

A Keysafe is a secure metal box and is attached by one of our technicians to the exterior wall of a property. Inside the Keysafe, you keep a spare key, or keys.

There is a panel on the front used for entering a secure code that you have chosen. Our Police approved Keysafe's can only be accessed by someone who knows the code.

Keysafes are helpful in lots of different situations and are particularly useful for people using a Lifeline Alarm and Pendant who need someone to be able to access their home in an emergency.

Are Keysafes secure?

They are safer than leaving your key in a "hidden place". They are also ideal if your family members or friends are visiting and you are unable to get up to answer the door and do not want to leave the door unlocked.

It gives you the confidence and reassurance that friends, family or carers can access your property in any emergency.

Additional Products

Additional Products

Depending on your personal needs a range of other equipment can be added to your Lifeline to maintain your independence at home including;

Fall Detectors
Smoke Alarms
CO2 Detectors
Bed Sensors
Door Sensors
Temperature Extreme Sensor
Dementia Aids

Please downoad our brochure to view more products or alternatively you can contact a member of our friendly team on 03455 564 144