Covid-19 Emergency Response Service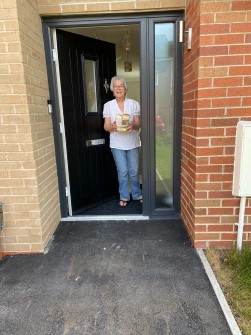 Our Covid-19 Emergency Response Service was established in the days following lockdown restrictions that led to the temporary closure of our Day Centres.
The teams mobilised to provide support to existing clients and other local older people who were isolating/shielding and:
struggled to get shopping and prescriptions,
found themselves without practical or social support and,
were in need of signposting for longer-term support to manage through Covid-19.
Who can access the service?
This free service continues to be available to anyone over the age of 50 who lives in the City of Manchester in need of temporary, emergency support. This could be because the person is being discharged from hospital and does not have food in the home or anyone able to help.
Or it could be because existing support arrangements have broken down due to friends/family living far away, shopping delivery slots becoming unavailable or because you or your usual support have become unwell (Covid-19 or otherwise).
Whatever the reason, if you or an older person you know find yourself without support to get essentials and care, you can contact us for help.
What is included in the service?
The service includes the provision of an emergency shopping parcel and support to ensure ongoing shopping and care is in place.
Regular, weekly telephone calls to have a friendly chat whilst ensuring support meets the older person's needs is also available.
Is the service safe?
Our staff all carry current DBS checks and are experienced in understanding and supporting the changing needs of older people.
Deliveries and visits will be provided in a socially distanced manner, with staff wearing relevant PPE and abiding by strict hygiene policies. Our teams will not enter your property and parcels are assembled in Covid secure environments to minimise the risk for older people and our staff.
How do I access the service for myself or an older person I know?
To enquire about the service for you or an older person you know, contact the Day Centre closest to you:
Brunswick Village Day Centre
Openshaw Day Centre
Crossacres Day Centre in Wythenshawe
Our funders and supporters
In the service's first 24 weeks, the teams distributed an astonishing 3,527 emergency packs, grocery orders and prescriptions and made 5,877 regular telephone welfare calls to isolating older people across Manchester.
The service has benefitted from donations from area businesses with products such as handwash, toiletries, groceries and cleaning products. These donations were essential to the service getting off the ground and we're pleased that many of the donors have continued to show their support. We also received funding from the We Love Manchester fund, Forever Manchester, The Tesco Bags of Hope fund, Neighbourly and the national Age UK fundraising appeal to support the service in its first six months.

Coronavirus Community Support Funding, distributed by The National Lottery Community Fund and the Department of Culture, Media and Sport, has been secured to provide the service until 1 March 2021. This funding is gratefully received to allow us to continue this valuable service.
We thank all of the donors and funders who have made this service possible, helping us to help some of our city's most vulnerable older people at this incredibly challenging time. Our response would not have been possible without this support.