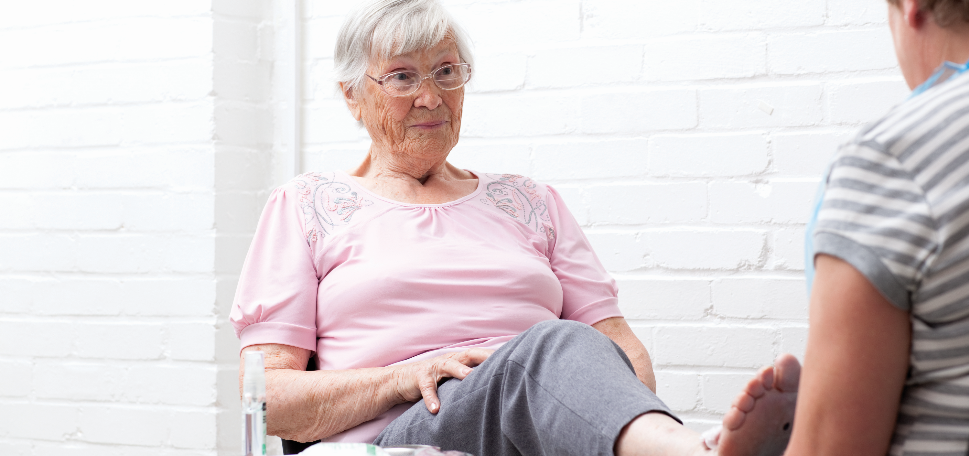 As a foot care volunteer you could help provide valuable support for older people in Mid Devon
What do foot care volunteers do?
Volunteers receive NHS training, and are responsible for running our two clinics. In addition to providing nail cutting and basic foot care advice, our volunteers ensure the clinics and appointments run smoothly.
What you will get out of it
Our clinics provide a needed service that helps people with their day-to-day lives
You'll be giving something to your community
You get to be part of Age UK Mid Devon's volunteer team
Our clinics are busy places, but have been described by clients as relaxed and fun
What is expected of me?
Foot care clinics run for four hours each month.
There is a short application process, where we gather refrences and a DBS check, followed by a volunteer induction.
Free training is then given by the NHS.
Interested in being a Footcare volunteer?
Follow the link to a brief form, and one of our advisors will get back to you. Alternatively, call us on 01884 255369