A chance for people with memory problems to enjoy social interaction in a friendly supportive environment.
The Memory Club is for people living with dementia, or symptoms of cognitive impairment, who wish to be as self reliant as possible. The club is not for carers. It is for people experiencing memory or memory-related problems, whilst still living independently in the community. They will be managing with only intermittent assistance from others.
Who is it for?
age 65+
resident in Milton Keynes
People are welcome to attend the club for as long as they are able to benefit from socialising. Inevitably, there will come a time when it is no longer suitable for their needs. The club is run by a co-ordinator and a team of dedicated volunteers.
What is on offer?
We offer stimulating group activities that are enjoyable and help build self confidence. We have a high ratio of DBS-cleared volunteers to club members. Everyone is given a warm welcome and no one is left to sit on their own without company. We aim to help club members continue to live as well and as positively as possible. Light refreshments are served.
How much does it cost?
£1.50 per session
Monday 2.00 - 4.00pm
every fortnight
at The Peartree Centre
Transport is not provided
Age UK Milton Keynes is unable to provide transport to the club. Members will need to ask their spouse, relative, friend or neighbour to give them a lift. Or they can come by taxi or catch a local bus. If a person lives near enough they could walk or use their electric buggy to get to The Peartree Centre.
Supporting carers
While carers enjoy a short break, the club offers members the chance to gain enhanced self-esteem as a result of doing something successfully and independently. As well as providing a caring safe environment for its members the club also gives support and relief to carers and relatives.
Please call us on 01908 550700 to find out more.
We celebrated the first anniversary of the club on Monday 6th August 2018 by "going on a caribbean cruise".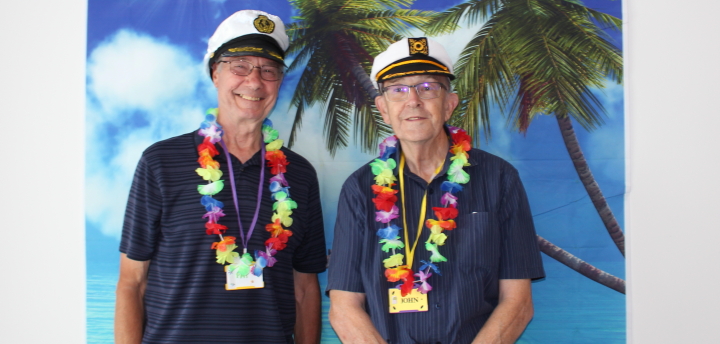 Other information you may find helpful
Related pages on our website
Related pages on other websites