Tabitha Douglas and Tracey Lesurf provide a traditional hairdressing service at The Peartree Centre.
Every Tuesday 10.00am - 4.00pm and alternate Mondays 10.00am to 3.00pm.
Wig and hair-loss consultation by appointment
Mobile service on request
Telephone 07989 341 430 or 07869 508 008
Or ring The Peartree Centre during office hours on 01908 550700
Price list
Styling:
Shampoo, set and cut £21
Shampoo and set £14.50
Long hair cut £15
Long hair cut and blow dry from £28.50
Short hair cut £11
Short hair cut and blow dry £25.50
Blow dry £14
Hair up £15
Re-style £12
Gents cut mobile prices vary
Gents shave £5

Colouring, perm and relaxer:
Full head tint £30.50 (inc set or blow dry £40)
Lo-lites/highlight cap £29.50 (inc set or blow dry £40)

Relaxer £35
Hair treatments from £29
Perm from £45
Wig and hair pieces
Please be aware all units are individually priced and are available upon consultation.

Additional service:
Wig trim from £25
Wig re-style from £30
Wig fitting package: from £50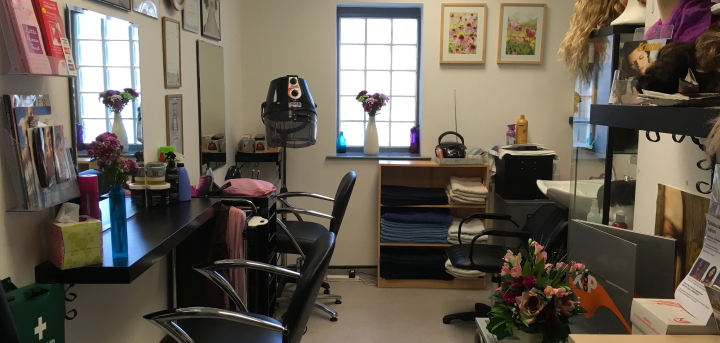 Have your toenails trimmed
Our Footcare Agent provides a drop-in service every Wednesday 10am to 1.30pm.