20/4/20
Our Gardening Service restarted for existing clients, with certain restrictions, on Monday 20th April.
This service is part of our Independent Living Service. We aim to provide general maintenance, doing the work in the garden that suits you.
Tel 01908 557874
If we are not curently able to take care of your garden you may find it helpful to contact a gardener on our Trusted Traders Scheme.
How much does it cost?
At the first ever visit we charge £27 and the visit will last 60 to 90 minutes. This enables us to carry out a risk assessment of access to your garden and your gardening equipment. The gardener will talk to you about your garden and find out your requirments. If there is time we will do some light gardening work.
We charge £18 per hour with a minimum charge of £18.
In certain circumstances we have to charge VAT which means the cost will be £22.50 per hour.
We do not normally put up fencing but we may be able to tackle painting and repairs.
Special arrangements during the coronavirus pandemic
Our gardeners can only work in gardens that they can access without going through the house. Or they can just do the front garden.
If our gardeners need access to an electric socket they will use one that is outside the client's property. If this is not possible they can use a socket in the property if it is near an outside door, having first discussed how to do this safely with the client before visiting.
We accept payment using the method that our clients are most comfortable with and will discuss this over the telephone before visiting. We can send an invoice or take a card payment over the phone. We will also accept a cheque or cash payment which can be passed by the client through the letter box in the front door. Our gardeners will use an envelope, gloves and hand sanitiser as needed.
Milton Keynes Council will be emptying the green wheelie bins from Monday 15th May so your gardener will agree with you how best to dispose of any garden waste.
Please note
You will need to supply the gardening equipment
Someone must be present whilst our gardener is at your property
Our gardener will need access to an electrical socket
More about payments
Most people pay in cash or by cheque at the time of the visit (see above for special arrangements during the coronavirus pandemic).
We also offer a yearly maintenance payment plan via standing order.
The number of hours gardening you can have depends on the size of your garden and how often you would like the service. Some people have just an hour a month, others choose to pay for a weekly service.
Keeping you safe
All our gardeners are DBS checked. They are issued with personal ID cards which they carry with them at all times. Please ask to see their proof of identification, they will be happy to show it to you.
You will be asked to complete several forms which will enable us to provide a quality service.
If you are ever unsure about a member of our staff calling to visit you please ring 01908 550700 to check.
Enquiries
Please call the Independent Living Service on 01908 557874 or send an email to info@ageukmiltonkeynes.org.uk
Someone needs to be there
Your Independent Living Service Assistant will arrive within 15 minutes either side of your scheduled appointment. They are only able to carry out work at a property when another person is present, usually the householder. If you are not able to be present throughout the Independent Living Assistant's visit please arrange for someone else to be there in your place.
Green bins, equipment, pesticides and lawn feeds
Our Independent Living Assistants use their own transport so may not be able to take away garden waste. If they are able to provide this service they will need to make a charge for their time. They can also use the green bin or paper sacks provided by Milton Keynes Council or they can use part of your garden as a compost area.

All our equipment is regularly PAT (portable appliance testing) tested. Your Independent Living Assistant will not use any electrical equipment that belongs to you. This does not apply to hand tools. Your Independent Living Assistant will need access to a 13 amp power point.

We can apply any product that will enhance your garden eg lawn feed, pesticides and composts, but we prefer not to use pesticides. If we use proprietary products they must be in their original container.
Pets in the garden
Please be considerate by clearing all pet mess from your garden before your Independent Living Assistant's visit. They are not permitted to clear pet mess.

For the safety of all parties we ask you to keep your pets under control and away from the area where the Independent Living Assistant is working. This is particularly important when they are operating machinery.
Worried about the garden of a relative?
If you don't live near enough or are unable to help an older relative, or relatives, look after their garden why not arrange for Age UK Milton Keynes to do it on your behalf. We have found a practical solution for many people who do not live in Milton Keynes but who wish to support an elderly parent, for example.

Our Independent Living Assistant can visit on a regular basis, as arranged by you to suit the needs of the older person, and payment can be made by post or by standing order. Please ring us to discuss your requirements.
This service has been supported by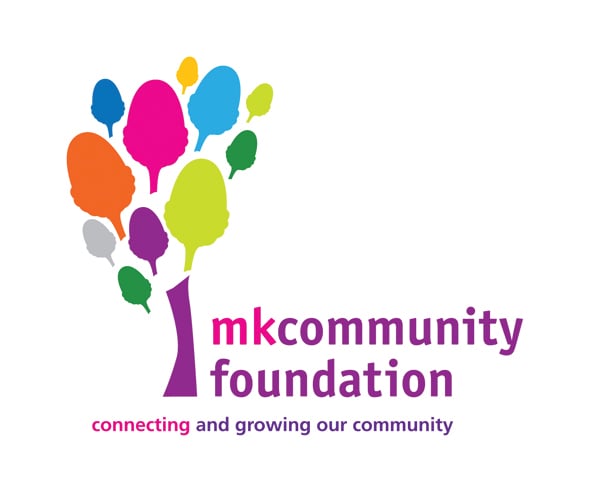 Other information you may find helpful