Phyllis talks on the radio
Published on 22 February 2018 12:57 PM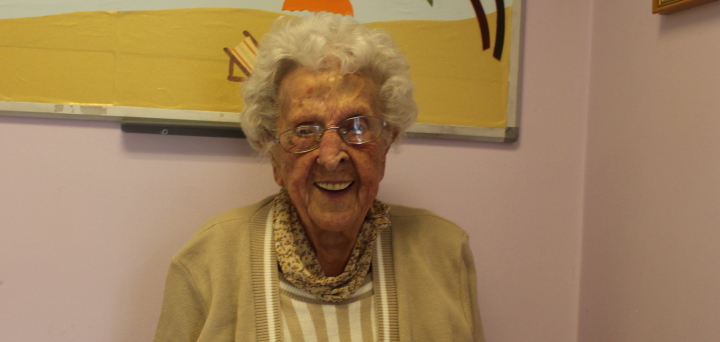 To commemorate the 100 year anniversary of some women getting the vote, BBC Radio Northampton talked to two remarkable Northamptonshire women who were born around 1918.
Phyllis Churchman was born in 1919 and says she remembers when women had no choice but to "rely on what their husband was willing to give them." But in the years since then things have got better for women and she recognises that her own life has been very different to her mother's. "Even after the second world war it was much the same for most women" she says, but she heartily recognises that "I have not been dominated so much."
After working most of her life and bringing up two sons, Phyllis now has several grandchildren and even a great-granddaughter and says her family are wonderful. She lives independently and enjoys going to Age UK Northamptonshire's Wellbeing Centre in Northampton twice a week, meeting up with friends and taking part in activities. Of the staff at the William and Patricia Venton Centre she says "I think they're wonderful" and she very much values the support they give her.
Phyllis says "Every time I come I realise how lucky I am. I have all my marbles - they may wobble a bit but at least they're all there!"
You can listen to Phyllis (at 1.41.25) on BBC Radio Northampton here