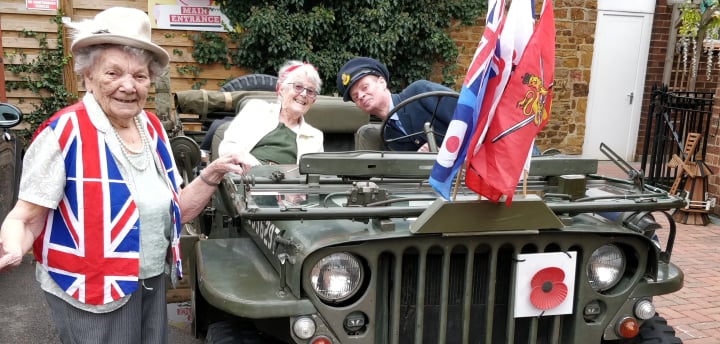 Our day centre in the centre of Kettering takes clients from the local area.
Open Monday to Friday
10am to 3pm
Our centre manager and his team run a range of activities and events, ensuring that our clients get the best out of their day with us. Clients can choose to play indoor Kurling, Scrabble or Bingo, or maybe listen to music and recognise tunes from their youth. We organise visits from outside entertainers and try to ensure everyone feels well looked after. There is always time to chat and catch up with each other's news.

School Lane
Kettering
NN16 0DH

Telephone 01536 484259
Day Centre Manager - Mark Morgan
Have a bath or shower
Our fully-trained care assistants can help clients have a bath or a shower at the Four Seasons day centre.
£5 if the client already pays for care
Other visitors to the Four Seasons day centre pay £6.50 by request.
Toenail cutting
We can arrange for a Footcare Agent to trim your toenails whilst you are at the Four Seasons day centre. Please speak to the manager about this and they will let you know the cost.
Come for a "taster"
If you or a relative are thinking about day care why not visit us to see whether our day centre would suit you. You are welcome to call by for a cup of tea and a chat with the manager. Come and meet our friendly staff and other clients at the centre. Please ring the manager of the day centre to book an appointment so that we can be ready to meet you.
Socialise and enjoy taking part in group activities