Many people think there is nothing the can do about getting less mobile in older age but regular gentle exercise can make a big difference.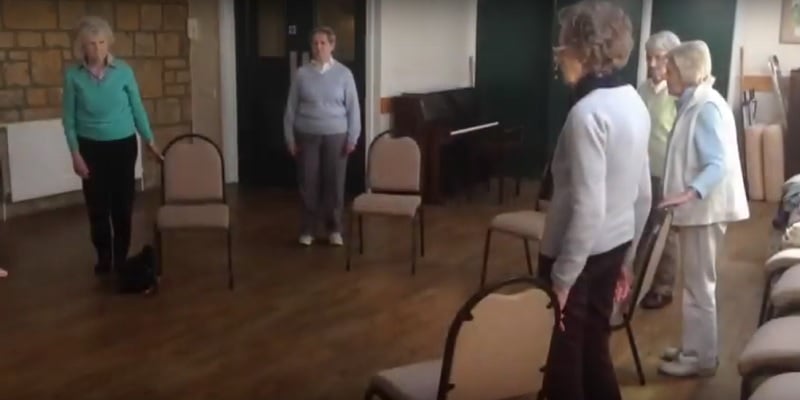 Our seated exercise classes are designed to improve confidence, increase stability, improve mobility and balance, strengthen muscles, improve posture, most importantly help prevent falls and lessen the impact a fall can have on the body.
Staff are trained in facilitating older persons exercise sessions using an holistic approach. The class is kept to a maximum of 14 attendees and each client has an assessment of capability when they join. The class tutor guides each client through the session using a person-centred approach. The tutor will also identify any other services within Age UK North, South & West Dorset that may benefit the client.
Gentle seated exercise classes are currently taking place on line using the Zoom platform.
The cost is £3 per class or £25 in advance for 10 sessions.
All About Falls
Are you concerned about falling, or have you fallen recently? Falls are such common events for older people, often with such severe consequences, but it's easy to think that it won't happen to you, or to assume there's nothing you can do about it. But around 30% of adults over 65 living at home will experience one fall a year (around 2.5 million people in England) - rising to 50% of adults over 80 living in their home or residential care.
Gentle seated exercise classes at Age UK are available by contacting:
Age UK North, South & West Dorset
Rowan Cottage
4 Prince of Wales Road
Dorchester DT1 1PW
Call us on 01305 269444 for more details or to book your place.
Other information you may find helpful
Related pages on our website
Related pages on other websites